Known for her love of Cabernet, Heidi Barrett will be honored at a special Winemaker Dinner next month for Flavor! Napa Valley.  Since the 1980s, she has created some of the Napa Valley's most famous wines, including Screaming Eagle, Dalla Valle, Grace Family, Paradigm, and many others. She started La Sirena, in 1994, and began her collaboration brand, Barrett & Barrett, with her husband, Bo Barrett of Chateau Montelena, in 2010.
Icons Dinner honoring legendary winemaker Heidi Barrett
Thursday, March 23, 2017 6:00 PM – 10:00 PM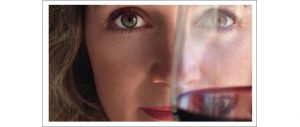 Don't miss this opportunity to taste her amazing collection of Muscat, Grenache, Pirate's Treasure and Cabernet Sauvignon paired with amazing dishes made by star chefs from across the nation; Host Chef Jeffrey Jake (Silverado Resort and Spa), Matthew Accarrino (SPQR), Stuart Brioza & Nicole Krasinski (State Bird Provisions and The Progress), Waldy Malouf (CIA), Ken Frank (La Toque) and Michael Schulson (Schulson Collective)
Limited seating – get tickets while they last!