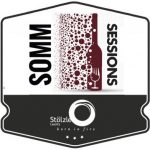 Doesn't this venue look just smashing? This featured picture is from my first Quarterly Series (with detailed schedule coming soon):  Yet you can join me at this amazing Feast It Forward setting sooner, and as promised, here is the list of the Monthly Somm Sessions  in Napa through the end of 2018: They will always be on the First Thursdays of the month from 5:30-7pm.
First up, join me and some amazing wines on Thursday September 6th, 5:30-7pm, for The Rosé Revolution & Aromatic Wine Picks for Autumn 2018! GET TICKETS NOW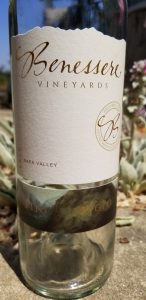 Looking for some bright, fresh and expressive new wines to serve with appetizers, fresh soups, salads, gourmet dishes or to simply refresh the palate as the warm days of summer lead to the joyous months of harvest? Then join Feast It Forward Sommelier Chris Sawyer and special winery guests for this fun, interactive tasting focused on the wide range of dry, elegant and sophisticated styles of pink wines and aromatic white wines made with premium grapes from Napa Valley and beyond!

October 4th Exploring the Joys of Cabernet Sauvignon & Other Bordeaux Varietals
November 1st Messages in the Bottles — Unlocking the Mysteries Behind Crafting World-Class Pinot Noir and Elite Red Proprietary Blends
December 6th Holiday Wine Pairings with Films & Fine Cuisine
Mark your calendar!  Tickets available at FIF Events.
Cheers! Christopher