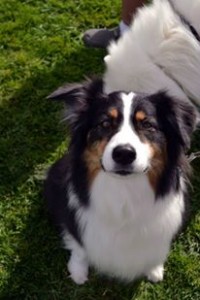 If you aren't feeling the pull, like I am, to the Sierra Nevadas this weekend (see The Big Crush), then perhaps you can enjoy some local sips to support worthy North Bay causes?
On Saturday October 3rd you can Raise the Roof  along with an assortment of farmers, wineries, restaurants, hoteliers, insurance agents, realtors, event planners, civic leaders, local law and fire department personnel, and many other local Sonoma County businesses.   Proceeds go to help victims of the recent Valley fire in Lake County.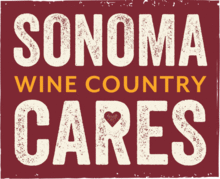 Attend the event and participate in the silent auction while enjoying delectable wines from the most sought after wineries and sensational bites from featured chefs including Dustin Valette, Duskie Estes, Guy Fieri, Nicolai Lipscomb to name a few. Tickets are $100 pre-sale or $125 at the Sonoma Jet Center doors in Santa Rosa.

On Sunday, October 4th is the 15th Annual Blessing of the Animals at St. Francis Winery. Bring your best furry friend to the Winery to be blessed and spend the afternoon helping raise money for the Sonoma Humane Society.
Admission is FREE! Winery Dog of the Year Contest entry is $10. Wines by glass, raffle tickets, silent auction all contribute to funds raised for animals in need.