Just sending a shout out to Pure Luxury Transportation for their tenth year of partnership with the Sonoma Valley Vintners & Growers Association!
What began in 1991 as a chauffeured ground transportation business with one vehicle, has blossomed into the premier Bay Area transportation provider with the 17th largest fleet in the United States. Gary and Jennifer Buffo, owners of Pure Luxury Transportation, have been consistently dedicated to our local community while their company continues to grow.
Pure Luxury Transportation is dedicated to supporting SVVGA's programs so that we can continue to increase consumer and trade awareness and subsequently, the financial value of wine grown and made in Sonoma Valley. Not only is Gary Buffo serving as a Board Director, but Pure Luxury is proudly supporting many of the SVVGA programs such as the monthly Concierge Tours, Reserve Sonoma Valley and Sonoma Wine Country Weekend.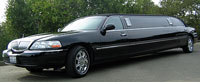 Best of all you can reserve your own personal Sommelier Tour, featuring myself, with Pure Luxury Transportation, offering explorations in various locations throughout wine country.  Schedule your adventure with me by calling 800.626.5466 today!