Some of you may have seen the Food Network article online about Sommelier recommendations for your turkey day feast, myself included.  However that was a much abbreviated version of what I had to say (of course)!  So here is my full answer to help you fill in those lonely decanters in your cabinet.  Enjoy & Happy Thanksgiving!!!
"Keeping in mind the enjoyment of the meal, Thanksgiving is a classic time to introduce wines with the various courses and dishes.  I recommend starting with crisp light white wines to complement the start of your meals. With seasonal salads  or creamy soups, try the Robert Mondavi 2017 Fumé Blanc, Napa Valley ($23). Modeled after the elegant white wines made in Bordeaux region of France, this new release is made with 85% Sauvignon Blanc and 15% Semillon. With aromatic aromas, the wine features lively flavors of a fresh peach, citrus, wild herbs and a smooth texture that can make the flavors in these starting dishes pop. Another Thanksgiving classic is the Gundlach Bundschu 2017 Dry Gewurztraminer, Sonoma Coast ($25). Celebrating their 160th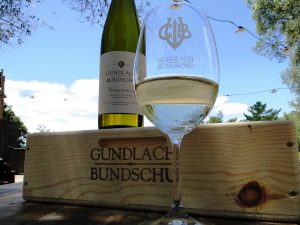 Anniversary as the oldest family-owned winery in California, this new release from the Bundschu family features tangy flavors of ripe melon, grapefruit, white pepper, ginger and nutmeg that can pair with a wide range of starting dishes, including spicy soups and salads with zesty dressing.
Moving on to the yams, mashed potatoes, green bean salad, gravy, stuffing and white meats calls for something that can complement the various flavors on the dish. A easy choice would be a young, vibrant Pinot Noir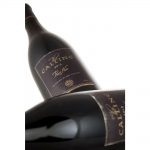 with ripe red fruits, spice and a kiss of oak.  From the 2016 vintage that just hit the market, delicious examples include The Calling from Russian River Valley, Sanford from the Sta. Rita Hills of Santa Barbara County, and Penner-Ash from Oregon's Willamette Valley ($28-$38). Beyond pairing nicely with fine cheeses, salads, cranberries and mushroom-based dishes, these Pinot Noir offerings are fabulous options to serve with turkey sandwiches on the days following Thanksgiving.
Of course, the main dish could range from deliciously brined or smoked turkey to savory pork or ham. Therefore, one needs a flexible varietal to suit these options. An easy solution to deal with the diverse flavors is to serve a medium to full-bodied Bordeaux style blend. Crafted with estate fruit from Paso Robles, the J. Lohr 2016 Los Osos Merlot ($15) is made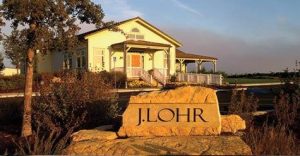 with 85% Merlot and smaller portions of Malbec, Cabernet Sauvignon and Cabernet Franc. The end result is a generous wine with deep, rich flavors of black cherry, plum, dark chocolate, baking spices, roasted nuts and smooth tannins that can complement each bite on the plate. For spicy and savory dishes, tangy sauces or heavier meats like dark turkey or ham, an admirable alternative would be the Dry Creek Vineyard 2016 Heritage Vines Zinfandel ($24). Honoring the old vine plantings in Dry Creek Valley and other special winegrowing regions in Sonoma County, this wine features lavish notes of blackberry, dark cherry, raspberry, black pepper, licorice and a long, graceful finish."