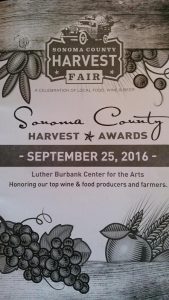 If you are looking for something fun to do in wine country this weekend, then jump in your car and head directly to Santa Rosa for the 42nd Annual Sonoma County Harvest Fair, September 30-October 2.
Located inside the easy to get to fairgrounds in Santa Rosa, this fun and lively three-day event offers great chances to taste over 500 award winning wines that were judged by me and 24 other wine pros earlier this month, as well as craft beer and cider, and food from top restaurants in the county.
In addition to browsing in the expansive Wine Country Marketplace; there are plenty of educational activities, including food and wine pairings, chef demonstrations, harvest workshops and seminars, and more!
To kickoff this interactive weekend event, a series of special awards were handed out at the Harvest Fair Gala & Dinner held at the Luther Burbank Center for the Arts last Sunday.
For wine, the big winners included:
Sweepstakes White Wine: J. Rickards 2015 Sauvignon Blanc, Croft Vineyard, Alexander Valley ($24). This wine also won Best of Class in the category Sauvignon Blanc/Fume Blanc, retail price $20 and above.
Sweepstakes Red Wine: Russian River Vineyards 2014 Pinot Noir, Horseridge Vineyard, Russian River Valley ($65). Best of Class in the Pinot Noir category; retail price $45 and above.
Sweepstakes Specialty Wine: Gloria Ferrer 2007 Royal Cuvee Sparkling Wine, Estate Grown, Carneros ($37 Best of Class in the category that covered all sparkling wines, retail price $20 and above.
For beer, the beloved cult sensation Russian River Brewing Company won the top award for Excellence in Craft Beer Industry.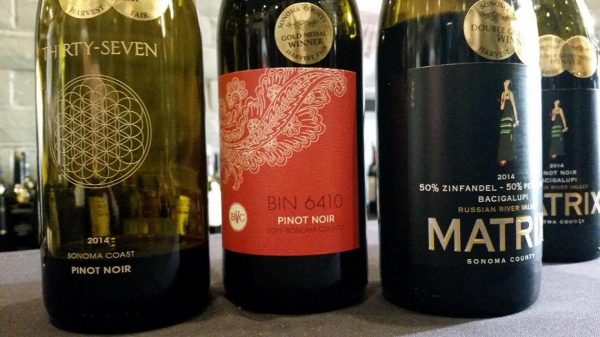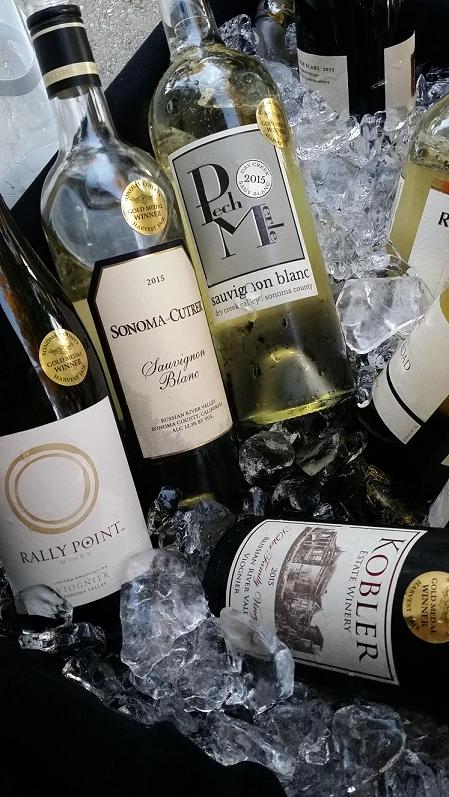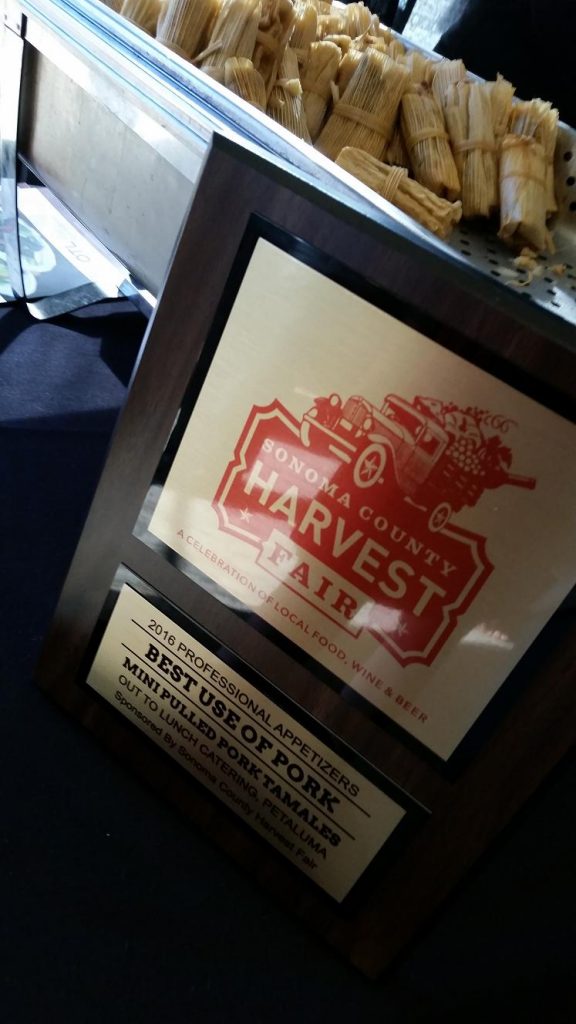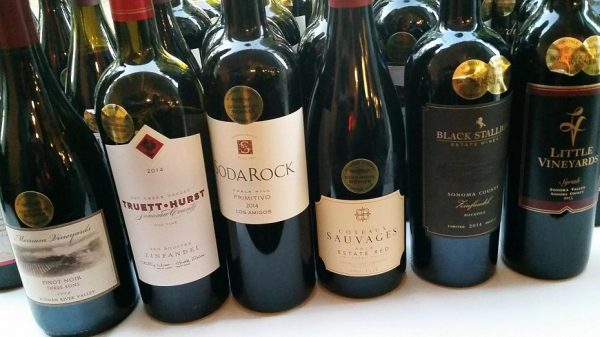 [Photo Captions (clockwise from left):  What do you know! My good friends Shane Finley of Thirty Seven Wines, Nicole Bacigalupi Dericco of Bacigalupi Vineyards, Victoria Jo and Billy Green of Matrix Wines, and Donna Joyner and the Zanin family of Bennett Valley Cellars and Bin 6410 Wines were all represented with gold-medal winning wines!;  Feeling refreshed at the awards ceremony gala for the Sonoma County #Harvest Fair!;  Some of the top wines I tasted with my fellow wine judges a couple weeks ago were spectacular and great indicators why the 2013, 2014 and 2015 were all special vintages for so many different reasons!;  Petaluma represented! Congrats to Out to Lunch Catering for this fabulous award!]
In the food judging categories, each dish was rated based on creativity, flavor and presentation. The following gold medal winning restaurants will be serving their entries at the Harvest Fair celebration this weekend too.
Salad – Charlie's at the Windsor Golf Course, Windsor: Roasted Chicken, Farro & Quinoa Salad
Appetizer – Thai Time Asian Bistro, Santa Rosa: Fresh Summer rolls
Vegetarian Entree – Risibisi Restaurant, Petaluma: Risotto
Pasta Dish – Gaias Garden, Santa Rosa: Deconstructed Ravioli
Seafood Entree – Bear Republic Brewing Company, Healdsburg:
Salmon BLTA
Dessert – John Ash & Co, Santa Rosa: Bella Rosa Coffee S'mores Pie
During the ceremony, other important agriculture awards were handed out by Karissa Kruse, the executive director of Sonoma County Winegrowers, and videos were shown about each of the recipients. This year's winners included: Shannon Donnell for Outstanding Young Person in Agribusiness; Marissa Ledbetter-Foster for Outstanding Young Farmer; Singing Frog Farms for Excellence in Food Production; Jackson Family Wines for Outstanding Sustainable Processor/Maker; and Redwood Empire Vineyard Management for Outstanding Sustainable Farmer.
"Sustainability is just the right thing to do," said Kevin Barr, who accepted the award for his family's company Redwood Empire Vineyard Management. "We have to make sure that the future generations can farm here too!"
To honor their contributions to Sonoma County over the years, Buck Sangiacomo of the Sonoma-based Sangiacomo Vineyards won the special award Lifetime Contribution to Sonoma County Agriculture for the over 1600 acres of vineyards his family farms in Sonoma Valley, Carneros, and the exciting Petaluma Gap region located in the southern portion of the Sonoma Coast appellation.
The other big honor went to Alexander Valley-based Robert Young Family, which received the "Methuselah Award" for Lifetime Contribution to the Sonoma County Wine Industry.
"It's a celebration of who we are and what we do," says Mike Martini, proprietor of Taft Street Winery and a member of the Harvest Fair Board of Directors, who was the emcee for this year's event.
To buy tickets or see the more comprehensive list of Wine or Food Competition winners, visit www.harvestfair.org.