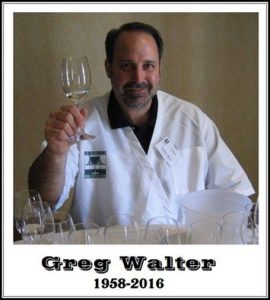 It is with sadness that the wine industry says goodbye to a good man: My friend Greg Walter passed away September 2 from cancer. He had such an impact on this challenging industry as owner of The Pinot Report, former editor of the Wine Spectator and writer for the Sonoma Sun.
If you wish to join friends at his memorial please RSVP at this site.
You can catch a glimpse of him in this video about Gloria Ferrer.
Cheers to Greg, he will be dearly missed by many people!