Join me at the Gravenstein Grill for the evening of July 19, from 6-8pm, celebrating the incredible local Rosé wines of Sonoma County. We'll have guest wineries pouring on our patio including Radio-Coteau Wine Cellars LLC, Kokomo Winery, Benovia Winery, Kobler Estate Winery, Friedeman Wines, Claypool Cellars, and more!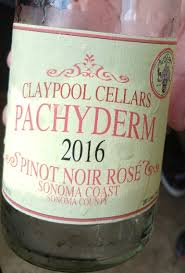 Accompanying the incredible wines will be seasonal passed appetizers by Chef Bob Simontacchi featuring the great summertime local produce of West Sonoma.
There will also be a performance by the incredibly talented Sebastopol band the Aly Rose Trio. Don't miss out on this event, one of Gravenstein Grill's Summer Wine Series!