First of all a big THANK YOU to the wonderful folks at Gloria Ferrer, Wilson-Daniels, Deutch Family, Keller Estate, Banfi, Ramey, Failla, Aril, Goosecross, Grieve,  Arista, Garnet,  Palm Bay Imports, E&J Gallo, Rodney Strong, Southern Wines & Spirits, Republic National Distributing Co & Grand Vin, and especially my assistant Teale.  They all made this happen!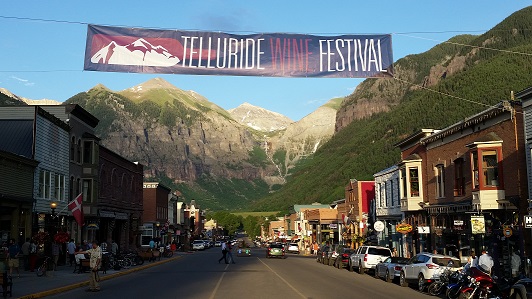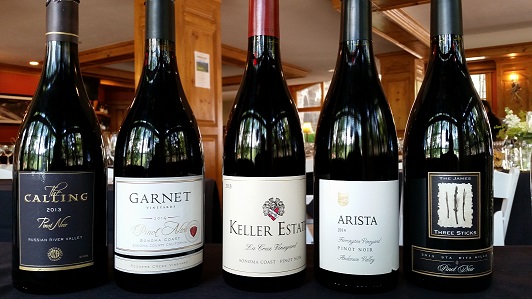 Warm welcome to the historic town of Telluride on Main Street with the famous Idarado Legacy Trail and Rocky Mountains in the background.
(top/bottom)
Exploring the complex flavor profiles of Coastal Pinot Noirs with tasty offerings from The Calling, Garnet Vineyards, Keller Estate, Arista Winery and Three Sticks Wines. Special thanks to Sonoma County Vintners & Petaluma Gap board member Ana Keller for being part of this sold-out seminar for 70 people with me!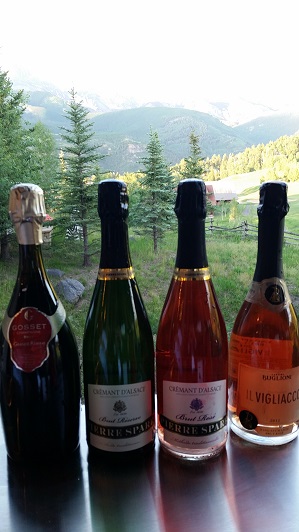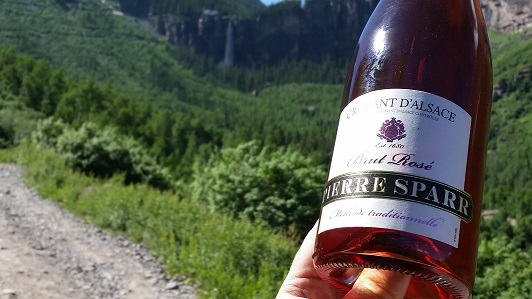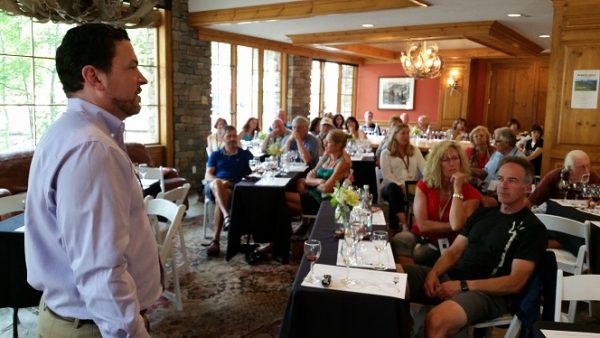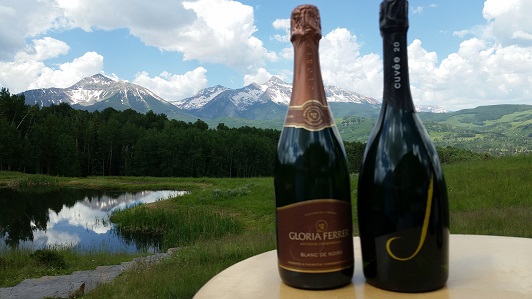 For my pairing with the exclusive Caviar Dinner at a private residence in Mountain Village, an all-star lineup of fine European bubbles from Gosset Champagne, Pierre Sparr, and Buglioni.
(Left)
-Alsatian Invasion: Fun Sunday morning photo shoot with a bottle of the Pierre Sparr Cremant d'Alsace Brut Rose and the spectacular Bridal Veil Falls in the background.
(top right to bottom)
-My great friend Lars Leicht of Cru Artisan and Banfi Vintners speaking to a packed house at our fun seminar and tasting, The Extraordinary Tuscan Experience.
-Sonoma County Vintners in bubbly form! Fabulous bottles of the Gloria Ferrer Blanc de Noirs and the J Wine Company Cuvee 20 featured at an amazing Saveur Pass Luncheon & Sparkling Wines to kick off the festival with the towering Mount Wilson in the background.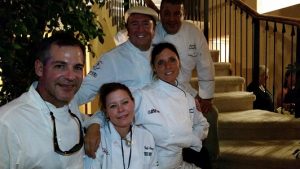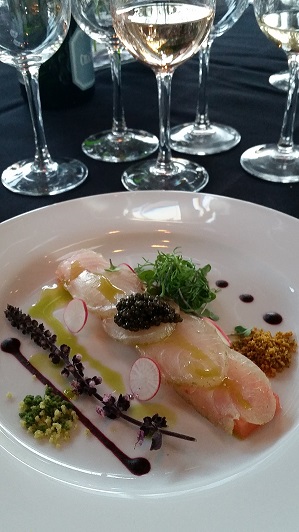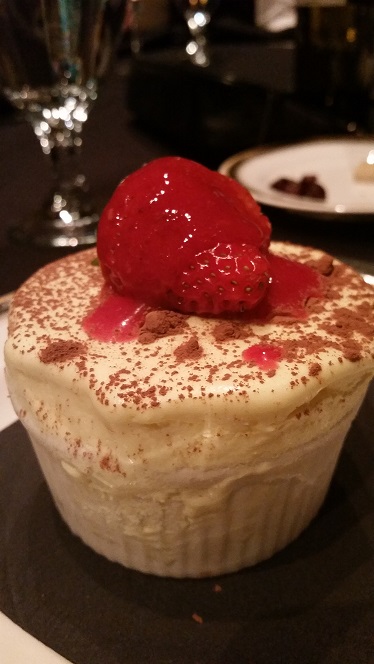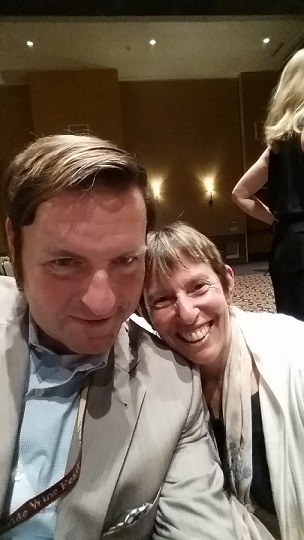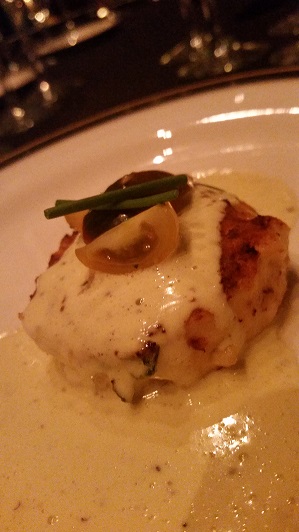 The brilliant Second Course at the Caviar Dinner created by talented Chef Bernard Guillas of Marine Restaurant in San Diego featuring fresh sashimi-grade Alaskan Halibut, Black River Caviar, and more flavorful accouterments!
(top left)
-At the "King Georges" Gala to honor iconic French Chef George Perrier, founder of Le Bec-Fin Restaurant in Philadelphia in 1970, a Soufflé Glace Grand Marnier by Chef Jason Bayle.
(left to right)
-#SawyerSelfieDeluxe with Chef Ann Cooper, founder of the Chef Ann Foundation, a magnificent charitable organization focused on making sure kids eat healthy at schools across the nation. Check out
www.chefannfoundation.org
to learn more information about this amazing project.
-Recreating one of Chef George Perrier's most famous dishes during his forty-year stint at his famous restaurant in Philadelphia, the Gallette de Crabe "Le Bec-Fin" by Chef James Reaux.