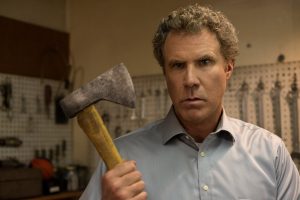 It's not just for movies anymore!  NVFF is the ultimate celebration of film, food and wine, throughout the vibrant Napa Valley. Attendees enjoy cooking demonstrations, afternoon wine tastings, winemaker dinners and more, as well as an amazing selection of films!
This year the Caldwell Vineyards Maverick Tribute will be given to Will Ferrell.

The new Jameson Animal Rescue Ranch Humanitarian Tribute will be presented to actors Nikki Reed and Ian Somerhalder of the Ian Somerhalder Foundation.

Other actors receiving recognition in 2017 are Nancy Meyers ("It's Complicated," "The Intern"), Michael Shannon ("The Shape of Water," "The Current War"), and Michael Stuhlbarg ("Call Me By Your Name," "The Shape of Water") at various scheduled events.
Hope to see you there! Christopher