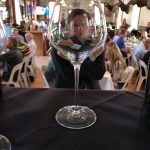 I am looking forward to another visit to the mile-high town, with lots of delicious wines, foods and friends!  Why join me there for my fourth year?  The Telluride Wine Festival is a community event that's not only fun; it is also an opportunity to experience epicurean delights with other people who love food and wine! You'll learn about what wines you like and why…enjoy creative wine and food pairings…and how to craft fabulous cocktails.
Check out this winery line-up for the 38th year!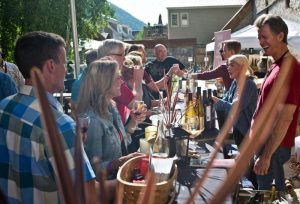 Celebrating Colorado with local favorites: Red Fox Cellars, Four Leaves, Vinne Ferra, Chill Switch Winery and The Storm Cellar.
More Select Wineries: Alpha Omega Collective, Aratás Winery, Bodega de Edgar, Carpenter Wine, Belharra, Canard Vineyard, Chateau D'Esclans, J. Lohr Vineyards and Wines, Llamas Family Wines, Kinsella Estate, Oakville East Exposure, Peachy Canyon Wine, Pellet Estate,  Skylark Wine, Tamber Bey Vineyards, Thirty Seven Winery, 2Hawk Winery, Turnbull Wine Cellars, VGS Chateau Potelle, Zinke Winery and two Champagne Houses–Laurent Perrier and Freixenent-Mionetto!
Peruse the list of EVENTS, including my fabulous seminars:  "Sommelier Winemakers: The Double Edge" & "Bubbles & Stills: Building a Bridge between Champagne and New World Varietals"

Ready to pack your bags yet?  Hope to see you there!
Follow the updates at Facebook, Instagram & Twitter!