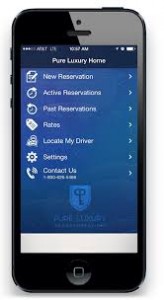 In a recent Press Democrat article it was announced that Pure Luxury, a local transportation service has developed it's own on-demand car service called BlinkCar.  This Smartphone App will allow customers to  book rides instantaneously.
BlinkCar began in December but just in Petaluma.  Service is now expanding to Santa Rosa and Sonoma, and in the spring to Napa Valley.
If you have not yet, peruse the Wine Tour options on their website and definitely give Jennifer & Gary Buffo your business:  The soon to be developed Sommelier Tours will be featuring Yours Truly!