Happy New Year! Here is a list of sparkling wines to consider as your celebrations continue throughout 2022, derived from my radio chat with Kim McCallister on KGO 810 AM a few weeks back. CHEERS! Christopher
KGO Exclusive: SawyerSomm's Sophisticated Sparkling Wine Picks for the New Year, Valentine's Day & beyond!
______________________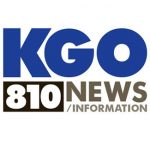 BRUTS
The classic style of sparkling wines crafted with Chardonnay, Pinot Noir and Pinot Meunier grapes, using the traditional methode champenoise techniques in the cellar.
SawyerSomm Picks (local):
SawyerSomm Picks (imports):
Pairings Tips: Raw oysters; chips with creamy dips; brie and young cheeses; gourmet soups and salads; fresh seafood, sushi; spicy pasta dishes; chicken, pork, and stews. Delicious way to create smiles and open up the palates at great gatherings.
______________________
BLANC DE BLANCS
In French, the fanciful term blanc de blancs literally means 'white of whites'. In France's famous region of Champagne and top winegrowing regions in Northern California, it refers to sophisticated sparkling wines that are made exclusively with high-quality Chardonnay grapes.
SawyerSomm Picks (local & imports):
Pairings Tips: Oyster with shallot-bases mignonette; rich, earthy cheeses; appetizers with tangy aioli; creamy soups or seasonal bisques; fresh Dungeness crab; pasta dishes with wild mushrooms; grilled fish; roasted chicken; pork stew; grilled meats.
______________________
BRUT ROSES
As the flavorful counterpoint to blanc de blancs. The French term blanc de noirs means 'white of blacks', referring to elegant sparkling wines with translucent white or slightly pink hues made exclusively with the black-skinned grapes Pinot Noir and Pinot Meunier. These special grape varieties are also used to craft styles of Brut Roses.
SawyerSomm Picks (local & imports):