A hearty congratulations to my friend Jean and the Sonoma Valley Vintners & Growers Association for making their relationship formal!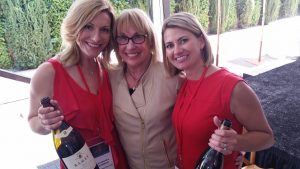 "It has been a long-held dream of mine to be a leading voice for our wine community. The vintners of Sonoma County have many stories to tell. These stories bring to life the challenges of working with such diversity of land, dedication to sustainable grape growing for the highest quality of winemaking, while working together to care and support our agriculture and our community. This is an exciting time to be part of the Sonoma County Vintners." — Jean Arnold Sessions.
You can read details about their joint venture HERE!