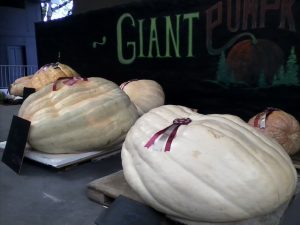 Sorry if you missed this one, but put it on the calendar for next year! What beautiful, and yes BIG, food was on display at the
6th Annual National Heirloom Expo in Santa Rosa, Sept 6-8. What wine lover would not be impressed with the amazing assortment of vegetable varietals in an abundance of colors? Makes you wonder what to pair it with. . . and the tower of gourds is definitely a display to be witnessed first hand.
Great to see some local schools sharing their gardens projects, including some very interesting botany-based displays.  There was also a mass pasta making seminar for kids with Chef Gino Campagna. And of course the educational speaker series was for the adults in the crowd, so hopefully you can join me at some of those in 2017!