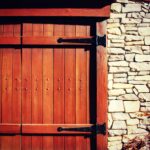 Seriously!  This is an opportunity to go taste some of those foothill wines I keep telling you about.  In fact, I have 2 FREE DAY PASSES to this one, Behind the Cellar Door, for the first person to write a note to wine@sawyersomm.com with their mailing address.  What you get in return is a weekend of touring the lovely Amador County wineries, towns and landscape. The caveat?   I just ask you to report back here for all of SawyerSomm with your favorite wines from the tour.  Believe me, you will thank me for this!
For those that aren't quick enough on the draw, you can still
purchase tickets HERE until Feb 28th.  Have fun everyone!