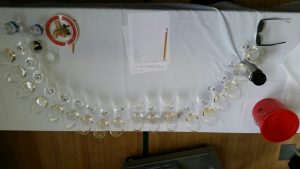 I will miss the San Francisco Chronicle Wine Competition Public Tasting this year, but instead I get to share my thoughts about the exciting results from a wine judge's perspective ahead of time on KGO! Catch me tonight, February 16th, from 8:45 to 9pm with Pat Thurston.
The SFWC Public Tasting will be Saturday, February 18th at Festival Pavilion, Fort Mason Center, San Francisco from 1:30-5pm.
Get your tickets HERE!