In America, celluloid dreams are to Hollywood what prolific Cabernet Sauvignons are to Napa Valley. And to celebrate all pairings of wines with film, I include 3 last bottles to The Perfect Case, to coincide with the beginning of Napa Valley Film Festival on Wednesday November 11th. Either way, on big or small screen, enjoy the combinations!
Classics with Cabernet Sauvignon
Raymond 2012 Sommelier Selection Cabernet Sauvignon ($18)
Crafted by a special team of sommeliers from across the United States, this magnificent mixture of grapes from special North Coast vineyards creates lingering notes of ripe red fruits, raspberry, red currant, black fig, cocoa, espresso and elegant tannins.
Film pairing: Great sommelier wine to serve with Goldeneye or other classic James Bond films as hip red alternative to martinis shaken not stirred.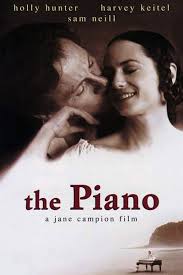 Freemark Abbey 2012 Cabernet Sauvignon ($44): Visceral cabernet with pleasurable flavor of wild berries, plums, cherries melded with secondary notes vanilla, cedar box and pastoral spice.
Film pairing: Like the vivid scenery in The Piano, the precious joys of this fine cabernet are slowly revealed inside the glass.
Grgich Hills 2012 Cabernet Sauvignon ($65): Rich wine with elegant notes of blackberry, blueberry, cassis, and silky texture.
Film pairing: Rebel Without a Cause starring James Dean and Natalie Wood. The core fruit in this wine came from vines planted in Yountville the same decade the film was released and maverick winemaker Mike Grgich arrived in Napa Valley from Croatia.
Napa Valley Film Festival