The following is a piece I wrote for Foster Farms to accompany this year's Presidential Turkey, you can read more at this Press Democrat article as well.
The art of pairing wine with Thanksgiving cuisine starts by showcasing the quality of products the chef is using to create memorable dishes for guests to enjoy. For that reason, it's important to find wines that complement rather than overwhelm. At the top of the chain, it starts with the quality of the turkey.
In Sonoma County, the tradition of working with the Nicholas White turkey dates back to the mid-1950s, when talented University of California Davis graduate George Nicholas established the Nicholas Oak Hills Research Farm. After perfecting this noble breed of turkey, chefs and vintners in the region began serving special wines to match the gracious flavor profiles of the magnificent red-headed birds.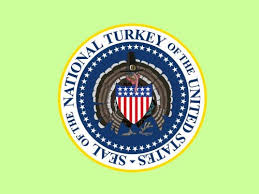 Today, this tradition continues with the next generations of families who celebrate the delectable flavors of the turkey, the fixings on the table, and world-class wines which make Sonoma County one of the great wine and food destinations of the world.
For white or sparkling wine fans, using fresh herbs or citrus in the marinade or side dishes can create perfect match ups. Or, if red wine is your preference, you can adjust the flavor of gravy by adding a few cups of your favorite varietal or blend to the classic combination of neck, giblets, onions, carrots, celery and turkey or chicken stock before simmering. Other helpful hints include using strawberries, cherries, and roasted nuts in salads or dried cranberries in stuffing to match the flavors of the red or dry pink wines.
In the end, with so many styles to choose from, the key is find wines that make the guests happy and work harmoniously with the turkey and the rest of the fixings on the table.
With the Foster Farms Nicholas White Turkey, here are "Sommelier to the Stars" Christopher Sawyer's special Presidential Turkey wine picks for 2015.
Gloria Ferrer NV Brut Sparkling Wine, Sonoma County: Over the past three decades, Gloria Ferrer Brut, made with Pinot Noir and Chardonnay grapes primarily grown at the winery's estate vineyard in the Carneros appellation in southern Sonoma County, has become a marvelous example of a world-class sparkling wine. The winery's flagship bottling, Gloria Ferrer Brut features dazzling flavors of ripe apple, pear, citrus, and a creamy texture that works wonders with appetizers, starting courses, and saltier Thanksgiving dishes.
Price: $18
Gundlach Bundschu 2014 Dry Gewurztraminer, Sonoma Coast: Founded in 1858, Gundlach Bundschu is the oldest family-owned winery in California. This classic Thanksgiving wine features lofty aromas of ripe figs, melon and fresh citrus; tangy flavors of tree fruit, peach, lemon, white pepper and nutmeg; and a long, dry and engaging finish. Beyond the turkey, the fresh, crisp and perky acidity of this wine pairs extremely well with soups, salads, yams and sweet potatoes.
Price: $22.50
MacMurray 2013 Pinot Gris, Russian River Valley: One of the hallmark sites of Sonoma County, MacMurray Ranch was developed by actor Fred MacMurray and his family in the 1940s. Delicate floral aromas with notes of stone fruit and ginger lead to flavors of crisp green apples, ripe peach, pear, and lemon cream. Elegant, playful and fulfilling, this Pinot Gris is a fresh and expressive alternative to buttery Chardonnays.
Price: $20
Balletto 2013 Pinot Noir, Estate Grown, Russian River Valley: From a great farming family of Sonoma County comes a fantastic Pinot Noir with silky texture and notes of ripe cherry, red berries, cinnamon, nutmeg, cocoa, savory spices and a touch of earth. Not only does this Pinot Noir pair nicely with fine cheeses, salads, cranberries and mushroom-based dishes; it's also a fabulous option to serve with turkey sandwiches on the days following Thanksgiving.
Price: $29
St. Francis 2012 Merlot, Sonoma Valley: From one of the first producers of Merlot in California, this flavorful release from St. Francis is made with fruit from the winery's Behler and Wild Oak estate vineyards in Sonoma Valley. Highlights include fragrant aromas and lavish flavors of dark cherry, plum, chocolate and baking spices. Rich, smooth and supple, the texture of this wine complements turkey and its traditional fixings on the plate.
Price: $20
Dry Creek Vineyard 2013 Heritage Vines Zinfandel, Sonoma County: A delicious staple of the region, Zinfandel can provide that touch of spice to each course served during the holidays. Honoring the old vine plantings throughout the county, the Dry Creek Heritage Vines Zinfandel features aromas of wild berries, licorice and savory spices; flavors of blackberry, dark cherry, raspberry, black pepper and a hint of oak; and a long, graceful finish. Beyond tasting great on its own, this balanced wine pairs well with tangy sauces and the savory dishes served alongside turkey.
Price: $20