In continuation of building The Perfect Case to pair with wines, I next take on the category of Drama. In deeper films, match the engaging characters with the grape varieties used in special proprietary blends.
Dramas with Proprietary Reds
Wolf Family Vineyards 2012 Phaedrus Cabernet Sauvignon ($45)
Made with smaller portions of malbec and petit verdot, this robust red wine is layered with notes of black cherry, wild berries, chocolate and allspice.
Film pairing: With American Beauty, the complex characteristics of this cabernet blend balance masterfully with the portrait of a dysfunctional suburban family.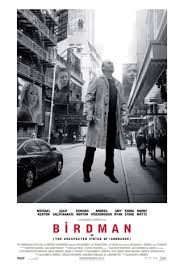 Favia 2011 Cerro Sur Red Wine ($145)
With a dark purple hue, this magnificent blend of cabernet franc and cabernet sauvignon offers lofty aroma of leather, lavender and tobacco leading to concentrated flavors of blueberry, wild berries, fresh sage and a long dry finish.
Film pairing: High energy. Intensity. Birdman: Or The Unexpected Virtue of Ignorance.
Modus Operandi 2012 Vicarious Red Wine ($45)
Classy Napa Valley blend of cabernet sauvignon, merlot, petite verdot, petite sirah and syrah with generous flavors of ripe cherry, wild berries and ground black pepper.
Film pairing: With powerful, rustic and savory notes, think red meat on the grill and Daniel Day Lewis in There Will Be Blood.
Napa Valley Film Festival