The first 3 wines of The Perfect Case were paired previously on SawyerSomm.com with Comedies. Here is the next set of 3 wines, to accompany stimulating films focused on captivating characters, vivid scenery and romance in the making, try these spicy syrahs with a touch of finesse!
Romance with Syrah
Caldwell 2014 Syrah Rosé, Estate Grown ($30): Refreshing Provence-style rosé with alluring aromas of dried rose petals leading to vibrant flavors of red berries, red currant, watermelon, cinnamon, and a dry finish.
Film pairing: The wild flavors of this dry rosé match gracefully with the fusion of romance and nature in The Lobster staring Colin Firth and Rachel Weisz. (Weisz will be honored at the NVFF 2015).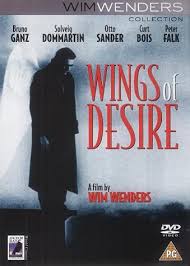 Eleven Eleven 2012 Estate Syrah, Oak Knoll Vineyard, Napa Valley ($55): Full-bodied wine with lavish notes of dark plum, cherry, black raspberry, mineral and fresh herbs.
Film pairing: Enjoy afterlife with seductive flavors and the original Wings of Desire.
Hess Collection 2012 Small Block Syrah ($36): Although most of the Small Block wines come from the Hess Estate, the Syrah fruit bursting with notes of brambly berries, blueberry, cedar and clove came from the Stagecoach Vineyard across the valley.
Film pairing: In The Holiday starring Cameron Diaz, Kate Winslet, Jude Law and Jack Black, the romantic notion of sharing sites (and lovers) is alive and thriving.
Napa Valley Film Festival