As the world's first ever film festival sommelier, I have spent the last twenty years pairing wines with films. This fall I will once again be spreading my words and tastes to guests attending the Napa Valley Film Festival, November 11-15. I like to start with finding wines that compliment the theme of a film and the development of characters as the story progresses.
Here are the first 3 bottles of a Perfect Case, that I developed originally for a story with Saveur magazine: Twelve of my favorite new releases from Napa Valley with films you can enjoy in the comfort of your home this fall.

Comedies with Whites
Comedies are meant to be colorful, refreshing, chipper, and a little left of center. So instead of relying on a big oaky chardonnay, try a perky alternative style of white wine.
Priest Ranch 2014 Grenache Blanc, Somerston Estate ($22): Fragrant floral aromas lead to refreshing flavors of white peach, cantaloupe, pear, and an elegant texture.
Film pairing: Elevate the fun personality of this wine with a Ben Stiller gem like Flirting with Disaster.
Cairdean 2012 Fumé Blanc, Napa Valley ($32):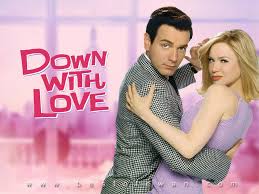 Lovely sauvignon blanc aged in French oak barrels with gracious notes of passionfruit, kiwi, key lime pie, grapefruit, honey, creamy texture, and hints of peppermint and smoke.
Film pairing: Match the smooth and sassy characteristics of this fumé blanc alongside Down with Love.
Matthiasson 2013 White Wine ($40): In the glass, this unique blend of sauvignon blanc, ribolla gialla, semillon and tocai friulano expands with lively notes of ripe melon, fig, citrus, roasted hazelnuts, and a long graceful finish.
Film pairing: Showcase the young, energetic nature of these intriguing grapes with amusing films focused on adorable characters like Juno.