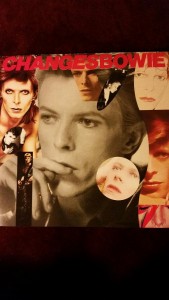 So sad to hear about the passing of David Bowie just a few days after his birthday at the age of 69. There is no doubt the man was an icon, a legend, and helped change the face of music in the 70s & 80s. He will always be one of the greatest entertainers of our lifetimes and a star that will always shine bright not only as a musician but as an actor as well. For that reason, this week I will have his vinyl playing in the cellar and opening fine bottles of wine with friends in his honor!
#RIP #ZiggyStardust #DiamondDogs #RebelRebel #cancersucks
Read more about the amazing life of David Bowie
in this BBC article.