In a return to the lovely Locanda Estate Wines in Sonoma Valley I discuss an assortment of distinctive varietals with Winemaker Brian Graham. For more about their spectacular program watch these vintage episodes of The Varietal Show.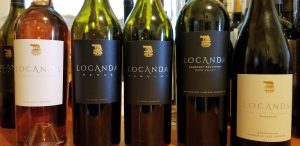 Locanda Estate Wines hosts The Varietal Show with SawyerSomm
The Varietal Show Winery Visit, with Special Guest Dr. Liz Thach!
Remember to hit LIKE, SHARE, and FOLLOW my channel for more exciting weekly episodes on Tuesdays at 12:30pm!