Given the recent news of Petaluma Gap finally being formally recognized as the 18th appellation of Sonoma County,  a little reminiscence seems appropriate.  Please enjoy my article previously published by The Tasting Panel in 2008, with the addition of some relevant and fun photos taken over the years and from the recent celebration.
Introducing: The Petaluma Gap
In the cool-climate regions of California, the delicate grape variety pinot noir continues to capture the hearts of passionate winemakers and producers committed to releasing their own signature styles of classy, elegant and sophisticated red wines on an annual basis. Recently, a blossoming area to lure such attention is a distinctive winegrowing region known as the Petaluma Gap.  Located at the lower end of the Sonoma Coast appellation in southern Sonoma County: A Blossoming area.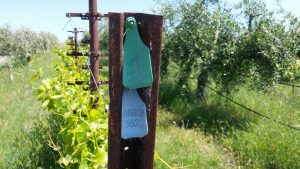 Distinguished by its close proximity to the Pacific Ocean, this unique area is influenced by misty fog in the mornings, warm afternoons and chilly maritime winds in the evenings. Together, this mixture of intriguing climatic conditions, diverse soils and unique geographic locations make this area near the historic city of Petaluma an ideal spot to grow delicious thin-skinned grapes.
In 2005 and 2006, the impact of this intriguing natural phenomenon allowed fruit to hang on the vines for an extended period of time. The end result is a magnificent stream of elegant new releases which feature sensational flavors of mixed berries, ripe plums, red currants, dark cherries, fresh ruby grapefruit, pomegranate, zesty spices, and lingering hints of smoke and earth.
As an extra bonus, not only do these beautiful wines coat the palate with complex flavors, balanced tannins and crisp acidity, but they are also quite ageworthy. In short, they are the kind of wines that you want to get your hands on before they are gone!
Keller Estate
One of the pioneers of this delicious new movement is Keller Estate, a state-of-the-art winery nestled in the rolling hills off Lakeville Highway, southeast of downtown Petaluma. Founded by automotive interior designer Arturo and Deborah Keller in the mid 1980s, the premiere blocks of the La Cruz and El Coro vineyards on this estate are now home to 42 acres of pinot noir clones and special varietal selections that are planted on diverse clay and volcanic-based soils.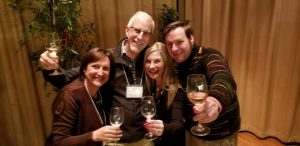 To insure the quality of the fruit, winemaker Michael McNeill closely monitors how each block is maturing leading up to harvest. Once picked, he captures the flavors and personality of these vines by keeping the clones from each block separate until the final batch is blended.
"Realistically, there is no such thing as a magic silver bullet. There are no steroids that enhance the strength and no secret potions to add to the allure of a finished wine," says McNeill.  Instead, the beauty of a fine pinot noir comes from the generosity of flavors, complexity and true elegance that you get from a mixture of the clones picked before they get overripe."
"Overall, our goal is to master the art of embracing and magnifying the pure hedonistic flavors in each bottle we produce!"
Cult following
Although they produce 11,000 cases of pinot noir, syrah, chardonnay and pinot gris each year, Keller Estate also sells a portion of its estate fruit to a number of top producers. One of them is Testarossa, a Saratoga, Calif-based winery known for making hand-crafted vineyard designate pinots with fruit from legendary sites in the Central Coast. But according to Rob Jensen, the owner of the winery, getting their hands on high-quality grapes from the breezy Petaluma Gap region is just as exciting.
"Much like the Pisoni and Gary's vineyards in the Santa Lucia Highlands or Bien Nacido in Santa Maria, I truly believe that the La Cruz Vineyard and other locations in the cool-climate Petaluma area will be on that same tier very soon," said Jensen. "It's definitely a region for winemakers, sommeliers, wine buyers and collectors to get to know as quickly as possible!"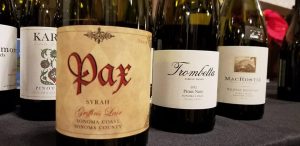 Another maverick vintner that sees great promise for this unique growing region is Adam Lee, winemaker and proprietor of Siduri Winery, which released two delicious wines from the Sonaterra and Terra de Promissio vineyards in Petaluma last year. Needless to say, the recent releases of both of these hand-crafted wines sold out immediately.
"With low yields and long hang time, working with pinot noir grapes from Petaluma can definitely test the patience of a winemaker," said Lee. "But there is always enough sun to lift the fruit and support the tannins needed to make rich, powerful and elegant styles of wines that make it well worth the wait."
Like Testarossa and Siduri, many other well-known wineries such as Cobb Wines, Kosta Browne, Ceja, Cline, Culler, CL Wines, De La Montanya, Flowers, Hart's Desire, Landmark, Longfellow, Mayo Family, Pax, and Roessler, either own or work closely with growers in the Petaluma Gap district. Special vineyard designate names to look for on wine labels include: Gap's Crown, Griffin's Lair, Armagh Vineyard, Devil's Gulch,  and Rockin' H Ranch.
Boutique Wineries
In addition to Keller Estate and Adobe Road (a medium-sized winery owned by renowned sports car racer and entrepreneur Kevin Buckler and his wife Debra), there are a growing number of boutique Petaluma-based wineries that specialize in working with pinot noir.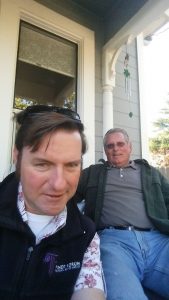 One of them is the Kastania Vineyard, which is located off Highway 101, south of Petaluma. After planting pinot noir grapes in 1998, Hoot and Linda Smith sold the fruit from the first few vintages to Landmark Winery. But after hiring talented winemaker Leslie Sisneros in 2005, the family introduced its dazzling new releases under the Kastania label last year.
Today, the winery produces 700 to 800 cases and is open for tasting on weekends. "We like to think of our location off Highway 101 as a tasty gateway to all the great Pinot Noirs of the Petaluma Gap region and the rest of Sonoma County!" said Smith.
Another outstanding brand is Ridgeway Family Vineyards from the Two Pisces Vineyard. Owned by Michael and Teela Ridgeway, this 10-acre vineyard features five clones, Pommard, 115, 667, 777 and 828, that are planted on the rounded ridges of southwest-facing hillsides. Crafted by long-time Sonoma County winemaker Dan Goldfield, the latest release from the 2005 vintage is generous, elegant and refined with flavors of fresh tobacco, vanilla, blueberry, ripe plum, and a burst of fresh acidity on the long, engaging finish. "It's all about the vines," said Michael Ridgeway, with a smile.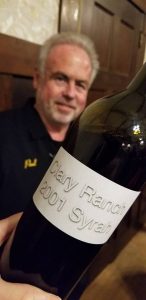 Other up-and-coming boutique producers from the Petaluma Gap region include: Azari, Bush-Field, Clary Ranch, Corda, Pey-Marin Vineyards, Stubbs, and Sutton Cellars.
In terms of food pairings, these elegant and expressive styles of pinot noir work extremely well with starter course featuring wild mushrooms or young, tangy cheeses, and with entrées featuring fresh Ahi tuna, salmon, pork or lamb. More importantly, whether they are served at a restaurant or in the comforts of your own home, don't be surprised if these tasty wines stimulate conversation and leave a priceless impression on the palate for many years to come!
For more information about pinot noir and other cool-climate grape varieties grown in the Petaluma area, visit the Petaluma Gap Grape and Wine Alliance at, www.petalumagap.com.