The German 1-0 win over Argentina on Sunday marked the first ever championship for a European team when the FIFA World Cup has been played in the New World.
But that's soccer.
In the world of wine, Germany and the neighboring country of Austria have been making magnificent white wines with the noble grape Riesling for centuries.
This year's new releases are no exception as proven at the recent German and Austrian Fall 2014 Tasting presented by Terry Theise Estate Selections and WineWise/The Vienna Wine Company at the Fort Mason Center in San Francisco.
According to the producers I spoke with, the 2013 vintage is magnificent across the board.
"The first priority of the vintage was based on farming," said Gunter Kunstler, winemaker/proprietor of Weingut Kunstler in the Rheingau region of Germany.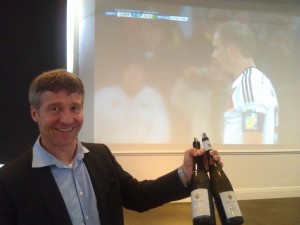 "It's critical to be there at the right time when the fruit is ripe, the acid in balance and the skin is healthy. But when you master this process, it's much easier to create balanced wines with layers of complexity.
Same was true for Caroline Diel, whose family owns Schlossgut Diel in Nahe. "In my opinion, 2013 was a relatively late year. But with god work in the vineyard and a little patience, the wines are fresh, beautiful and quite enjoyable when young."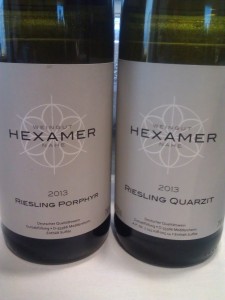 Wine scholar, author, philosopher and lovable bon vivant Terry Theise, who hosted the tasting, is fond of the vintage as well. "It's a special vintage where the clusters had time on the vines to develop deep flavors of fresh fruit, acid, slate and other nuances that have resulted in classy wines that are both food friendly yet still have the ability to cellar for decades.
Here are some of my favorite picks from the event. Prices based on suggested retail.
Donnhoff 2013 Tronschiefer Riesling Trocken, Nahe, Germany ($30): Green apple, white plum, peach, grapefruit rind and mineral. Lively, fresh and stimulating to the senses.
Geil 2013 Geyersberg Riesling Trocken, Rheinhessen, Germany ($33): Very young, very vibrant with pretty floral aromas, flavors of pear, dried apricot and fleshy texture. Great wine to serve as an aperitif or with spicy Asian cuisine.
Kunstler 2013 Hochheimer Kirchenstuck Riesling Kabinett Trocken, Rheingau, Germany ($33): Fragrant aromas of spring flowers, fresh citrus and mineral. Medium body with lively flavors of lychee, mango, grilled pineapple, and a long finish.
Schlossgut Diel 2013 Riesling Kabinett, Nahe, Germany ($31): Young and fresh wine with notes of ripe golden delicious apple, fresh citrus, green tea, sage, mint and racy acidity.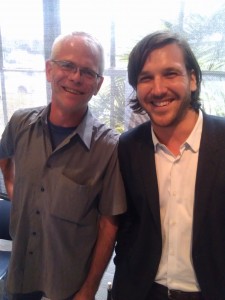 Fantastic wine that makes you feel younger with each sip!
Brundlmayer 2013 Riesling 'Kamptaler Terrassen', Kamptal, Austria ($27): Impressive example of Riesling from the Kamptal region on the Danube River in Austria. Ripe pear, lime, hazelnut, sea salt and a nice toasty note on the finish.