What are your plans the weekend of March 5 & 6? If you are lucky, the answer is Behind The Cellar Door to taste amazing Amador County wines with unique food pairings.
Let me share a special memory with you about Amador wines. Thirteen years ago my wife and I decided to elope and were married in the amazing Black Chasm Cavern, near the small town of Volcano.  I had recently done a story on Renwood Winery, who generously shared a case of delicous Zinfandel for our small wedding party to enjoy that wonderful evening!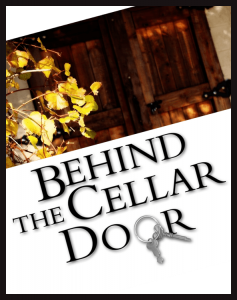 So here is my proposal!  Share your Amador Wine Story in the comments below. . . my favorite post will win two free weekend passes which includes commemorative wine glasses to do some barrel tasting, with scrumptious eats at 43 family-owned Amador wineries, along with a cornucopia of themed tastings, seminars and demonstration! (Deadline to post is Feb 28th.)
If you don't have something to share yet, perhaps you can create a memory at the weekend event.  I look forward to hearing all your adventures!  Purchase tickets HERE.