Think that the elections are over? Well, think again. In the hilarious satirical comedy Bob Roberts (1992), Tim Robbins plays an edgy folksinger running for senator in Pennsylvania. On the campaign trail, Roberts uses a mélange of entertaining music videos filled with snarky language and political lyrics to get his point across to potential voters.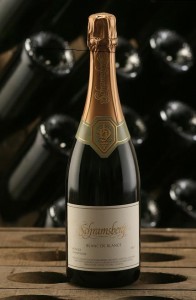 But there's a dark side to Roberts as well, particularly his past connections to Wall Street and Broken Dove, a subversive group with potential links to a drug cartel and the Iran-Contra hearings. As the scandal starts to surface, the tension builds and Roberts is shot and wounded. So will Roberts be able to catch his arch-nemesis Senator Brickley Paiste (Gore Vidal)? It's a question that remains to be answered at the end of the film.
In addition to Vidal and Robbins (who wrote and directed the film), the all-star cast in the film includes Alan Rickman, Susan Sarandon, James Spader, David Strathairn, Peter Gallagher, Fred Ward, John Cusack and a very young Jack Black. Fun and gritty to the end, Bob Roberts is an extremely entertaining film that will change the way you look at American politics.
In terms of beverages, like the main character, Bob Roberts is a film that calls for a wine with self-confidence and a hint attitude that demands respect. While watching the election results on television, Robert's party can be seen drinking French Champagne. But if he was a true patriotic contender, they should have been drinking American bubbles.
An elegant example is the Schramsberg 2011 Blanc de Blancs Brut, North Coast ($37), a sophisticated sparkling wine with aromas of pineapple, lemon chiffon, warm brioche and tantalizing flavors of crisp apple, citrus, and roasted hazelnut.
Meaning "white from white," this blanc de blancs is made with 100% Chardonnay grapes. For history buffs, the sparkling gem is modeled after the style of Schramsberg wine that President Richard Nixon took to the Chinese emperor in 1972. Politics and wine—all encapsulated in one bottle!