As we all grasp the new reality, at least for the time being, the industry has shifted to allow the opportunity to keep filling our cellars!  In addition there is an interactive tasting component being streamed for our virtual pleasure.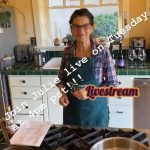 As an example, I was just with Tres Sabores on Instagram for their weekly Live Tasting Party, happening every Tuesday at 4pm!  And look out for information upcoming about CellarPass TV, which I will be participating in soon with some very special wine guests!  Until then here is a list of upcoming wineries partaking in the pleasures of our new normal this week.

Notre Vue Winery:  April 2, Thursday, Join by Zoom at 5pm to participate!
Sextant Estate Winery: April 2 & 9, Thursdays, Order wines to join in!
Adobe Road Winery:  April 3 & 4, Friday & Saturday, Join by Zoom at 5pm to participate!
Byington Vineyard & Winery: April 3, Fridays weekly at 5pm & 7pm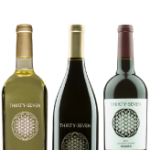 Thirty-Seven Wines: Order your Virtual Tasting Wine Pack by April 5, Sunday, to participate on Saturday April 18.
Calluna Vineyards: Virtual Wine Tastings on  April 5 Sunday, April 11 Saturday,or April 17 Friday, be sure to Register here!
Whichever experience you happen to choose ENJOY!
Cheers, Chris