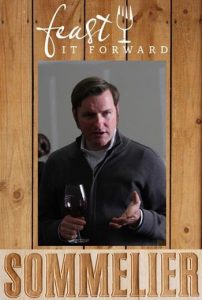 Plan your next trip to Napa for my fun and educational Somm Session featuring Rocca Family Vineyards, Terra Valentine and Oberon Wines.
This intimate monthly seminar, Exploring the joys of Cabernet Sauvignon & other Bordeaux Varietals, will introduce you to high-end pure Napa Valley Cabs; smooth textured and graceful Merlot; and spicy profiles of a limited-release Cabernet Franc straight from the mountains, in addition to featured winemakers.
Check out the full Somm Session Schedule for 2018 & get your TICKETS through Feast It Forward!