San Francisco Wine School is thrilled to welcome star sommelier and wine educator, Chris Sawyer and Pinot Noir expert, Ben Papapietro, Owner/Winemaker of Papapietro Perry Winery, and Steve Rogstad, Winemaker of Cuvaison Estate Wines, for a rare opportunity to delve deep into the legacy of the noble red grape Pinot Noir and taste its diverse clonal variations.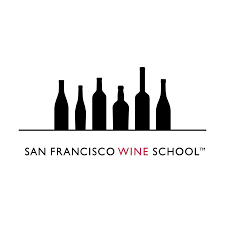 Select either In Person or Virtual (Roomer or Zoomer!) at checkout: Reserve your TICKETS for June 10, 6-8pm!
Whet your palate! On the surface, Pinot Noir is commonly marked with a thin skin, light hue, fruity flavors, soft tannins, and delicate demeanor. But when you follow its rich legacy back 2,000 years, you will see it is more than a classic grape variety listed in the vitus vinifera family, but a super genius with the unique special powers to mutate and express itself in different forms.
In the white grape category, Pinot Gris and Pinot Blanc are mutations of Pinot Noir, and Chardonnay is its genetic offspring. It is also the father of the red grape variety Pinot Meunier, commonly grown in the Champagne region. But as a stand-alone grape, Pinot Noir has the rare ability to mutate and multiply in the form of "clones," which have spread to the United States and propagated amazing variations for winegrowers and winemakers to work with in the cool-climate regions on the West Coast of California!