Need a good reason to buy wine? How about making Mother's Day an everyday celebration! Think about it: Who says honoring your mother, mother-in-law, or the mother of your child has to be reserved for one day of the year? Instead, take advantage of the great opportunities you have to exceed expectations by introducing her to tasty new styles of wine on a regular basis. To make it even more fun, you add these experiences to bigger packages that include fine dining spa treatments, and visits to wineries in the near future. In any case, the key is to not be skimpy, but instead focused and alert to learn more about the styles of wines she likes to drink.
With these ideas in mind, here are five new springtime picks and food pairings for mom. Just like SawyerSomm and Feast It Forward, the producers of these remarkable wines will be involved at the upcoming Bottle Rock festivities in Napa, May 29-31. For more information, visit www.bottlerocknapavalley.com.
Pick #1: Brut Rosé Sparkling Wines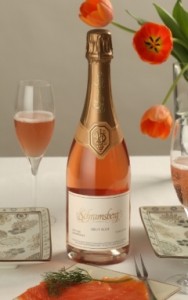 Why buy mom flowers when you can give her roses in liquid form? For a delicious example, try the Schramsberg 2011 Brut Rosé, North Coast ($43). Crafted with Pinot Noir and a smaller percentage of Chardonnay grapes grown in Napa, Sonoma, Mendocino, and Marin counties; this sparkling gem features tiny bubbles and a dazzling pink hue. In the flute, the wine offers lovely aromas of ripe red berries, dried cranberry, citrus rind, brioche, mineral, and spice. The flavors are lavish, with notes of wild strawberry, watermelon, fresh squeezed citrus, ginger, a hint of vanilla, and a crisp, dry finish. Overall, it's an elegant sparkler with enough power, complexity, and natural verve to make mom blush with each sip.
SawyerSomm food pairings: Lox & bagels, sushi, oysters with tangy mignonette, Bouillabaisse, pomegranate chicken, pork tenderloin with fresh cherry chutney, custard with fresh berries.
Schramsberg Vineyards 1400 Schramsberg Road, Calistoga, CA 94515. www.Schramsberg.com.
Pick #2: Aromatic White Wines
If mom likes aromatic white wines, reward her with a bottle of fresh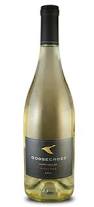 and tangy Pinot Gris. A classy example is the Goosecross 2013 Pinot Gris, Napa Valley ($27). With fragrant aromas of spring flowers, fresh citrus, melon, ripe tree fruits, sandalwood and subtle spices, the wine features  elegant flavors of tangerine, ripe white peach, Asian pear, red apple, and a burst of vibrant acidity. Clean, crisp and refreshing—it's a wine that keeps on giving.
SawyerSomm food pairings: Tangy cheeses, fresh appetizers, stuffed figs, spring rolls, fish tacos, wild rice salad, grilled chicken skewers with tangy aioli dip, and various styles of Vietnamese and Thai cuisine.
Goosecross Cellars, 1119 State Lane, Yountville, CA 94599. www.goosecross.com.
Pick #3: Fresh, elegant styles of Chardonnay
With all the fresh fruits, produce and vegetables now so abundant at the farmer's market, it's a great time of the year to taste fresh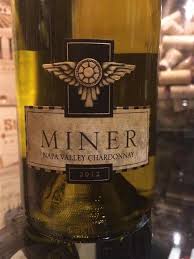 Chardonnays that is bright and vibrant instead of buttery and oakey. One of the tasty new releases is the Miner Family 2013 Chardonnay, Napa Valley ($30). Made with fruit grown primarily at the revered Hyde, Hudson and Genny's vineyard properties in the Carneros District of southern Napa Valley, the wine features lovely aromas of ripe stone fruits, exotic melon, fresh citrus, and cinnamon. In the glass, the flavors expand with notes of crisp apple, coconut, lemon, grapefruit, sage, mineral, racy acidity, and a long, engaging finish.
SawyerSomm food pairings: Medium cheeses, gourmet salads, grilled fish with fruit salsa, seafood pasta with a tangy white sauce, risotto with lemon and fresh herbs, grilled chicken and pork chops.
Miner Family Winery, 7859 Silverado Trail, Oakville, CA  94562. www.minerwines.com.
Pick #4: Smooth and complex Merlot is back
For mothers who prefer drinking sophisticated red wines with smooth texture, a great choice is Merlot. Over the past decade,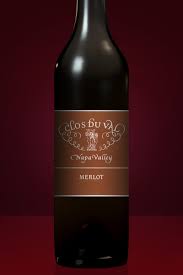 Merlot-based wines from the New World have suffered setbacks due to the rising popularity of Pinot Noir and the misunderstood statements from the film Sideways. Thankfully, the worst is now behind us and the end result is bright, fruit-forward wine with more backbone and layers of flavor. A charming example is the Clos du Val 2012 Merlot, Napa Valley ($35), which includes lofty aromas of ripe plum, red berries, espresso, and spice; robust flavors of cherry, plum, raspberry and dark chocolate; smooth velvety tannins; and a long finish. If mom doesn't say a word for a few minutes, she's probably just enjoying the elegant and sophisticated profile crafted by gifted winemaker Kristy Melton.
SawyerSomm food pairings: Gourmet Mac n' Cheese, grilled vegetables, grilled salmon, seared Ahi with espresso rub, fresh pasta with truffle, gamey meats, deluxe burgers, and slow roasted beef brisket.
Clos du Val Winery, 5330 Silverado Trail, Napa, CA 94557. www.closduval.com.
Pick #5: Classy Red Wines with power and finesse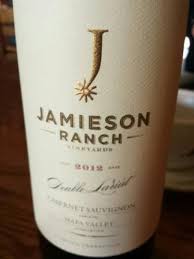 If mom prefers full-bodied red wines, a magnificent new release is the Jamieson Ranch 2012 "Double Lariat" Cabernet Sauvignon, Napa Valley ($60). Highlighted with aromas of wild berries, licorice, fresh tobacco and roasted black walnuts, the wine expands in the palate with generous flavors of dark cherry, blackberry, fresh currant, cassis, allspice, and fine French oak. The mouthful is plush with chewy tannins, firm structure, and a long, elegant, and rewarding finish.
SawyerSomm food pairings: Blue cheese, tartlets with wild mushrooms, seared duck breast, roast lamb, grilled steaks, and braised meats.
Jamieson Ranch, 1 Kirkland Ranch Road, American Canyon, CA 94503. www.jamiesonranchvineyards.com.