Happy  New Year!  As per usual I find myself up in Cloverdale the first week in January judging at the San Francisco Chronicle Wine Competition, the largest in the United States, with over 6400 wines being judged.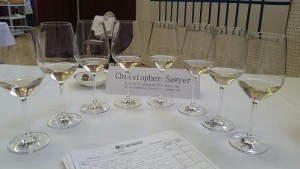 Put Saturday February 14 on your calendar to attend their public tasting at Fort Mason in San Francisco: 2015 Sweepstakes Award Winners and Tickets available through www.winejudging.com.
Keep posted for updates via my Sawyer Sommelier Blog!