For Valentines Week, I am going to assail you with some special tidbits in this single blast of love! Start by reading this seductive article by Dr. Liz Thach, for a lovely selection of cocktails: Mine is the Blood Orange Rose 75, so start mixing!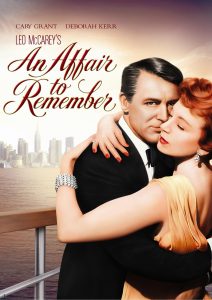 Follow that up with the classic romantic film, An Affair To Remember: A fine sparkling wine that can live up to this level of romance is Domaine Carneros Brut Rosé. This charming bubbly exudes fruity, tangy flavor, has a beautiful color and a long enchanting finish. To further enliven the senses, serve this sparkling gem with aphrodisiac delights such as oysters on the half shell, fresh berries, or toasted nuts.
Lastly, let's revisit my wine & chocolate pairing on THE VARIETAL SHOW from last year. It's never too late to get specialty treats for your loved ones! Especially if it is Acumen Wine & Phillip Ashley Chocolates.
LIKE, SHARE & FOLLOW my You Tube channel, for notification about upcoming episodes, most Tuesdays @11am PST!