A message from my friends Dean & Jack: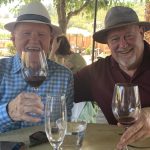 "Greetings fellow collectors,
We are relocating and with that, downsizing our wine storage capacity. We have a few accessories which hopefully will find new and happy places to reside! We will gladly deliver anywhere in Sonoma & Napa County. Thanks!"
There are some pictures and prices for you to peruse below. Please give them a call if you are interested or have questions (wine not included)! Dean & Jack 707-538-8308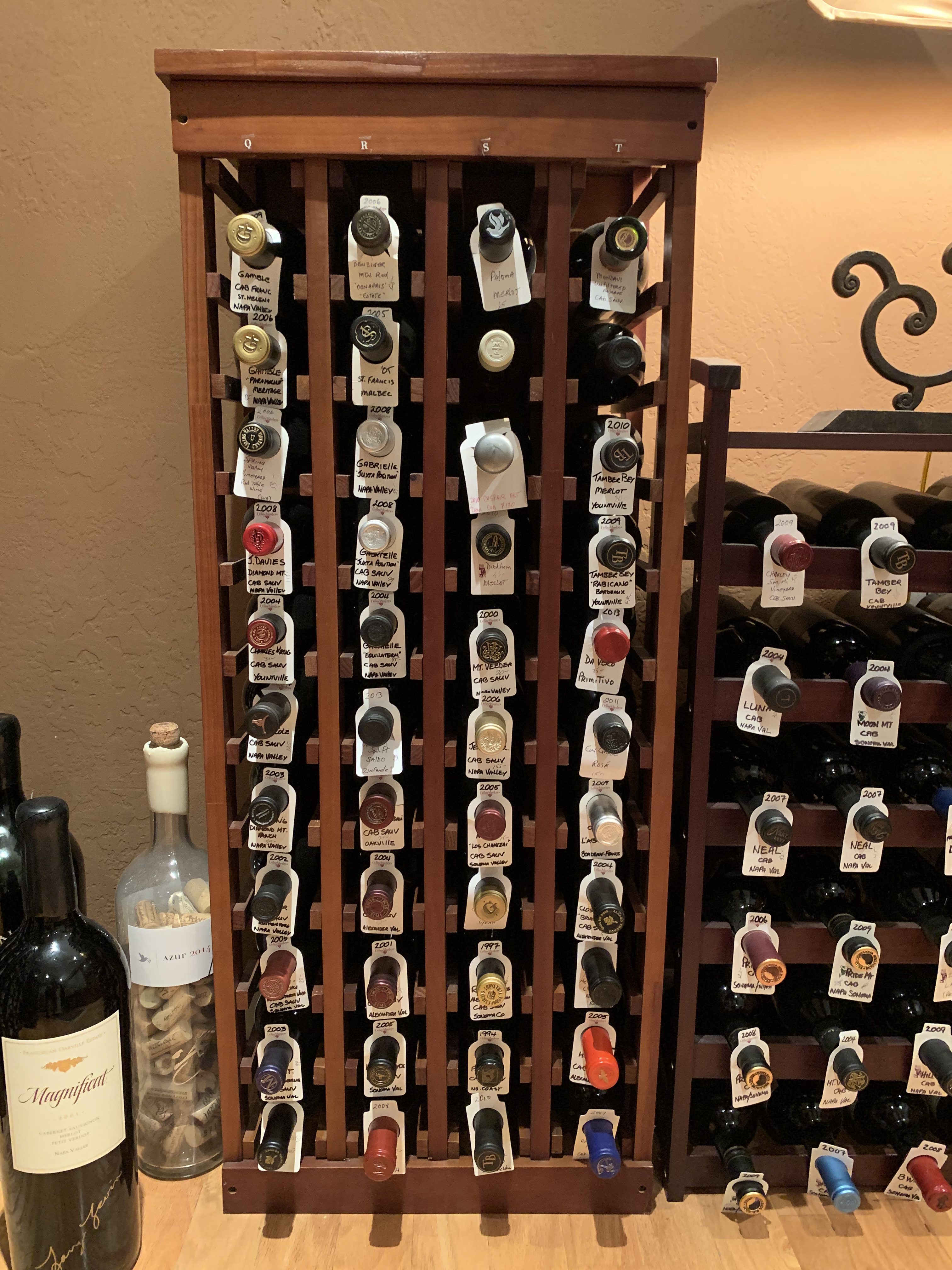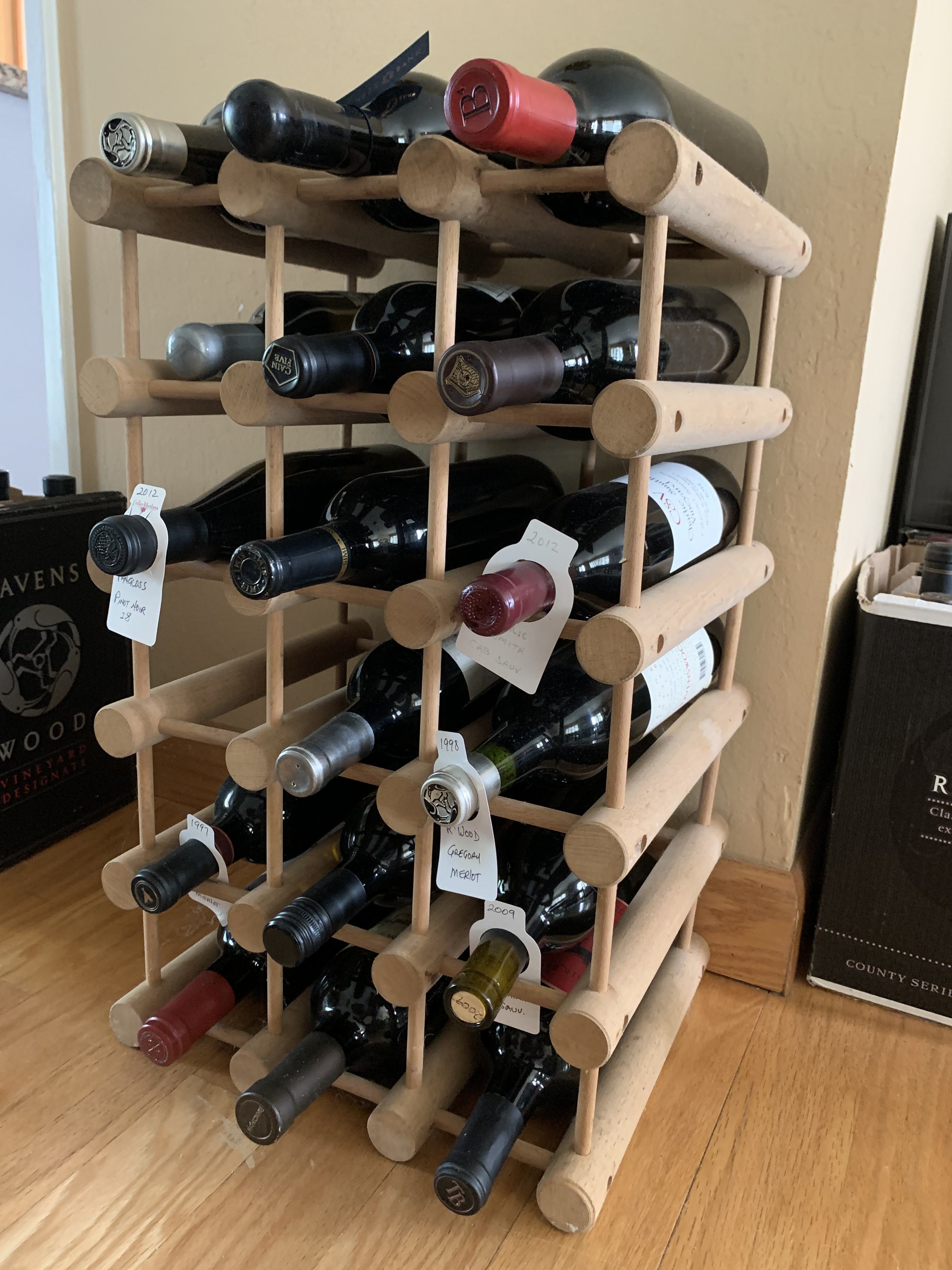 #1- (top of post) 24 bottle adjustable/versatile rack with wider side supports. $15
#2- (above left) Walnut finish vertical storage racks x7: Each has 4 columns of 11 bottles per column. $45ea
#3- (above right) 18 bottle doweled wine rack. Natural (unfinished). $15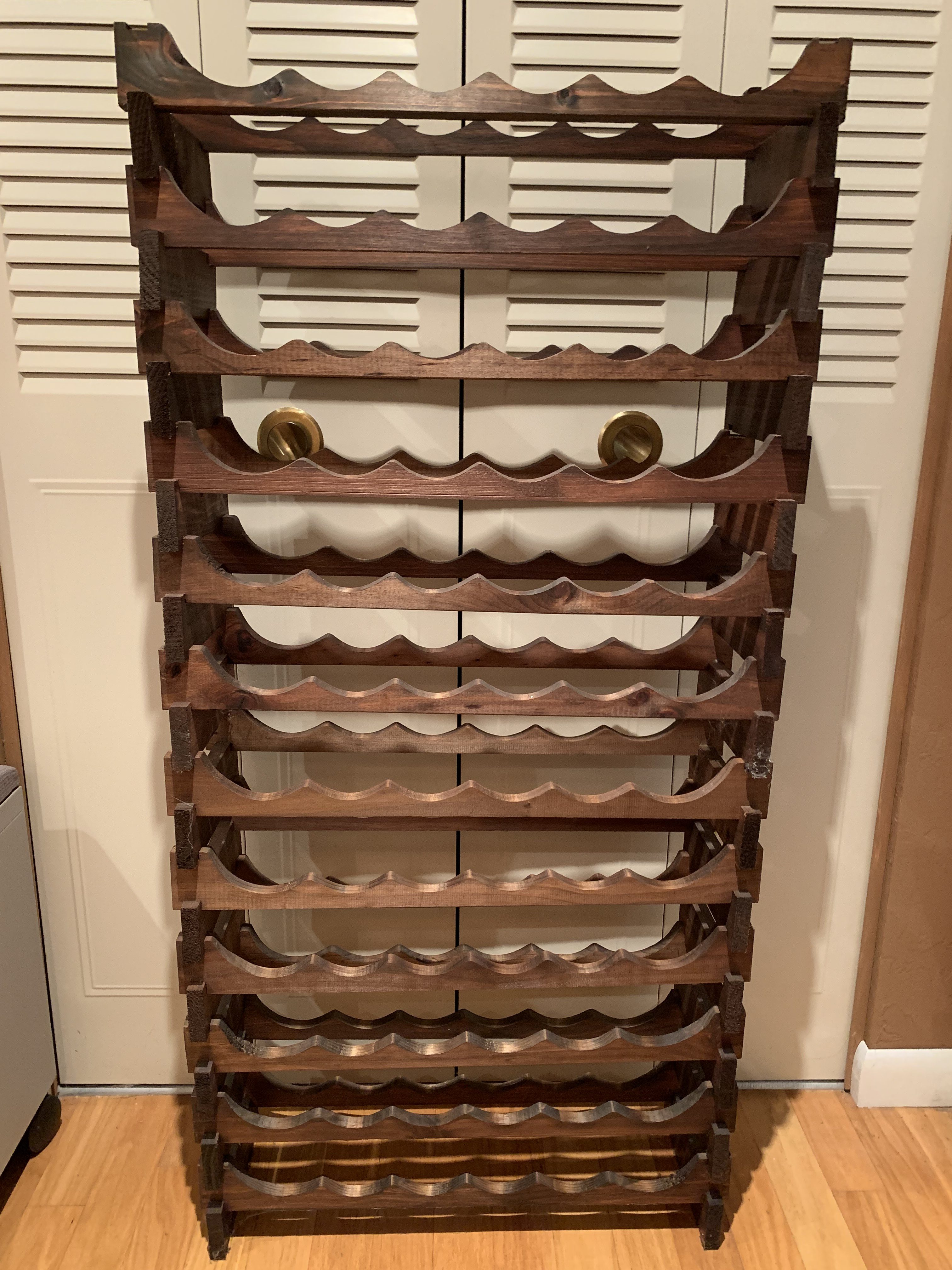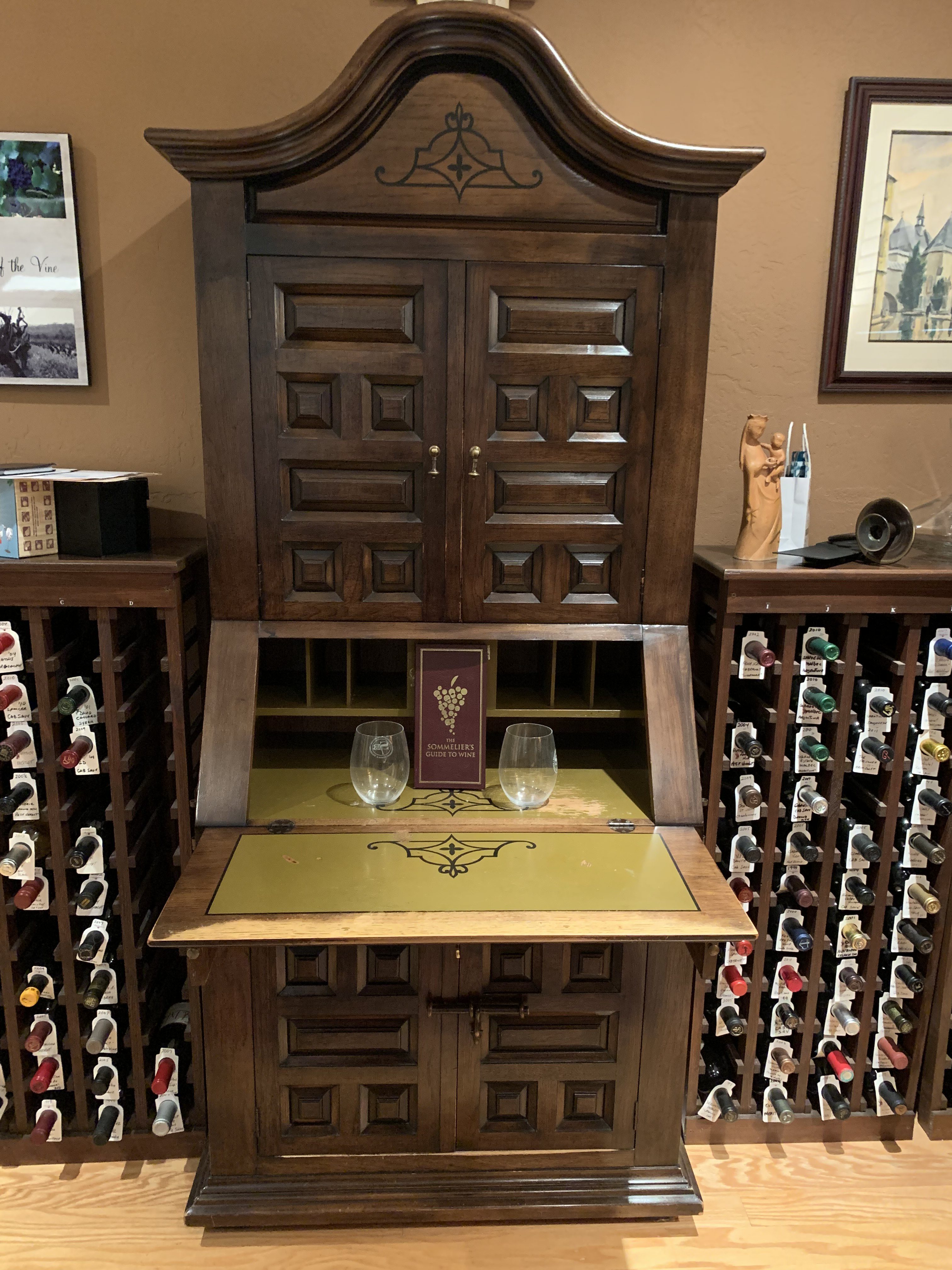 #4- (above left) Stackable/adjustable versatile wine rack. Capacity: 72 bottles. $35
#5- (above right) Antique secretary desk; perfect accompaniment to a wine/any room. Storage above/below writing area. Writing platform folds up. Antique brass candle holders attach to each side (not shown). $500 (price negotiable).