Watch Sal and I dive into some fabulous Cabs, with
Knights Link & Stanford Oakville Cabernet Sauvignons: Delicious drinks from Allen Wines on The Varietal Show!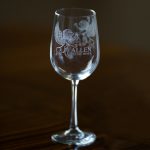 Watch my previous episode with Sal Rehman of Allen Wines to learn about their Pinot Noir & Chardonnay! Don't miss the conversations and remember to hit LIKE, SHARE the love, and FOLLOW my channel for more exciting weekly episodes on Tuesdays at 12:30pm!