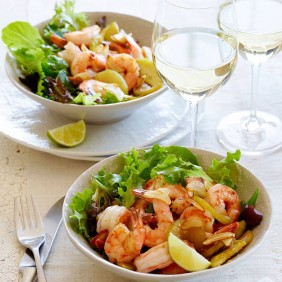 With the onset of spring weather (mostly!) the palate begins to savor the delicacies of the season. Lovely ingredients tantalize our thoughts until we can just get a few tastes to carry on until they meet again!  For instance this recipe for Garlic Prawns with Warm Cucumber and Ginger Salad shared by the Wine Institute of California:  Easy to make for a light weekend meal.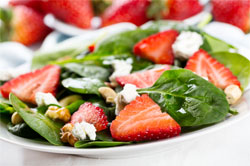 Then there are the easy-to-make wine paired treats like this Spinach and Strawberry Salad with Toasted Walnuts and Balsamic Vinaigrette that is best served with Kunde Family Winery Chardonnay, Wildwood Vineyard.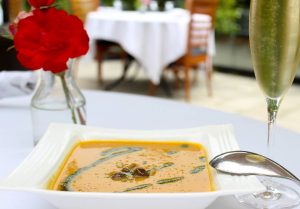 Or if you don't feel like making anything, just go try this decadent Vegan White Bean & Vegetable Puree with Sebastopol Mushrooms and Pesto being served at the Gravenstein Grill:  Simply pair it with Gloria Ferrer Caves & Vineyards Blanc de Noirs from my specialty wine list.
Enjoy! Christopher