As the sixth largest economy in the world, it is safe to assume California residents are already going local.  This vintage article in the New York Times Eat Local; Drink European reminded us of how far we have come in doing just that,  supporting the amazing assortment wineries in of our great state.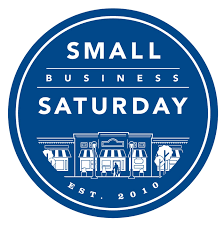 While this isn't possible everywhere in the nation there are alternatives to wine when the aim is to support the local community.  Maybe a side dish at Thanksgiving?  Holiday shopping on Small Business Saturday?  Dishing out Christmas dinner at the local shelter?  Whatever you can contribute not only strengthens the local economy, but can give a well deserved warm fuzzy to liven up your personal celebrations!
Cheers & Happy Holidays from the Sawyer Family!