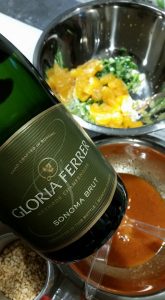 Gloria Ferrer Caves & Vineyards hosted the 2nd annual "Glorious Bites Challenge" this weekend, where three other judges and I selected Chera Little of Leander, Texas, as the 2016 winner, earning her bragging rights, a custom glass trophy and a check for $5000.  Her Miso-Maple Glazed Cod Wonton-Cho's with Crispy Bok Choy Slaw has been deemed this year's most glorious appetizer recipe in the country to pair with Gloria Ferrer's sparkling Sonoma Brut. Little, who lost her husband just three months ago to brain cancer, said he encouraged her to enter the competition.  "My late husband was my biggest cheerleader.  He loved won tons, he loved cream cheese and he loved fish. This dish was inspired by him," said Little.   "I am very excited and very humbled.  This has been an incredible experience. "
Out of more than 1800 entries from 44 states, Little's recipe rose to the forefront, bringing her to the semi-finals and ultimately to the winner's circle at the final cook-off at Gloria Ferrer Winery on Saturday.   The judges unanimously enjoyed her recipe.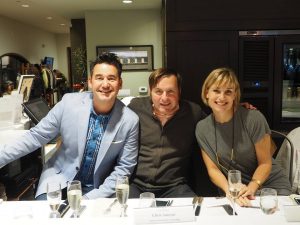 "I just loved the way the miso married so well with the Gloria Ferrer Sonoma Brut," said award-winning radio show Host and Producer Joel Riddell.
"I definitely thought it was the most complex dish. There were so many layers of flavors.  Every bite stood out and different elements played nicely with the wine," said Sommelier, Wine Educator and Journalist Christopher Sawyer.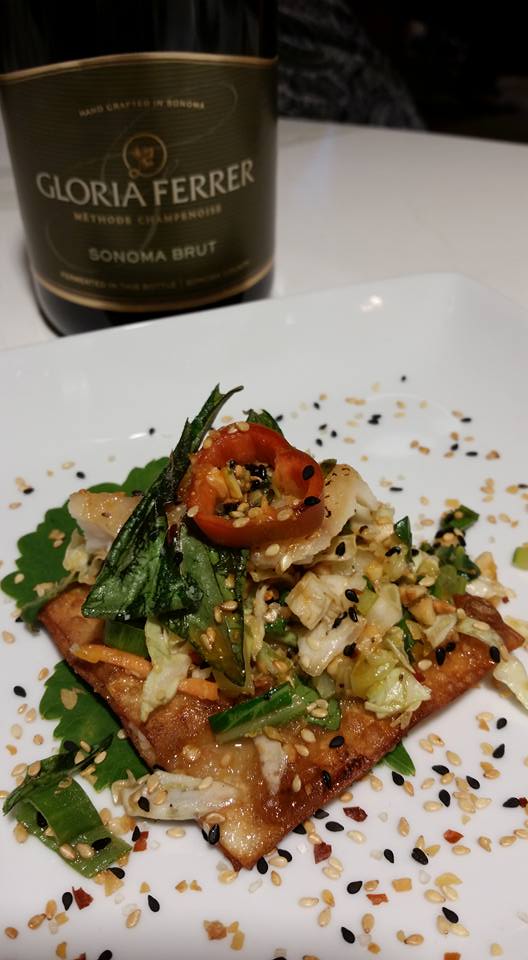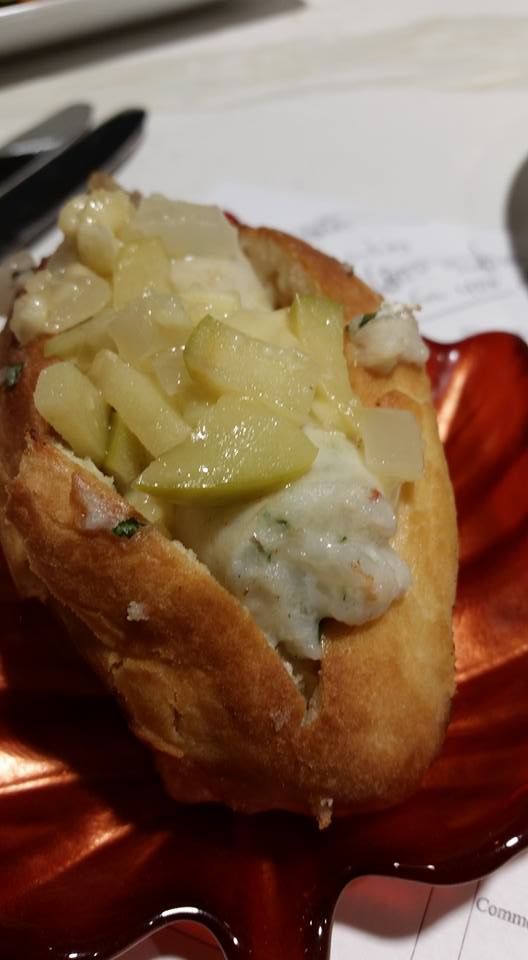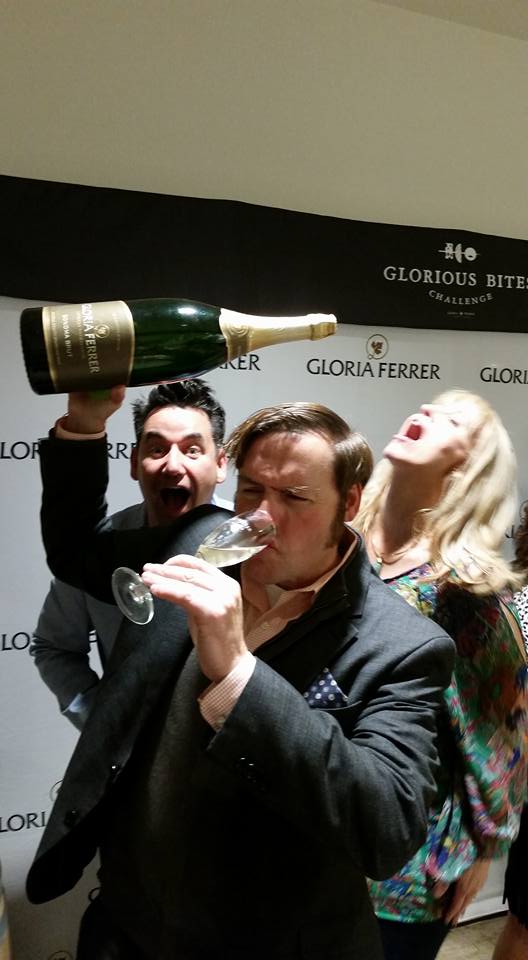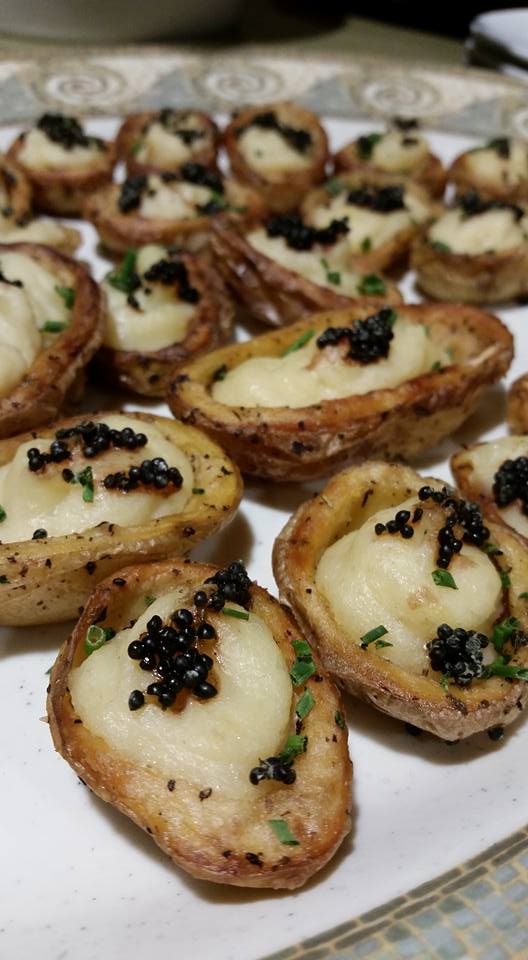 (Photos above: Three delicious entries and a bit of "ham" with colleagues Joel Riddell and Leslie Sbrocco.)
"I think we all agreed that this dish was really beautiful to look at and beautiful to taste.  It had it all the elements going on – bitter, salty, sweet—just a great dish," according to Sara Deseran, Food Writer and Editor-at-Large for San Francisco magazine.
"Having tasted all the dishes previously at the semi-finals, I had no idea who would win today," said Jennifer Luttrell, Keynote Glorious Bites Judge and Executive Chef for Point Reyes Farmstead Cheese Company.  "It was really tough to choose, but Chera's dish had really bright layers of flavors and complexity and, most of all, it was delicious with the Sonoma Brut."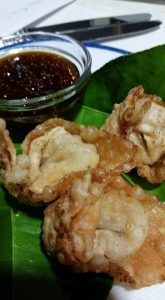 All finalists' appetizers were judged on originality, taste and ability to pair with the Gloria Ferrer Sonoma Brut.  During the competition, the more than 200 guests in attendance were entertained by TV Host, Wine Expert and Author Leslie Sbrocco, known for her appearances on NBC's The Today Show and as the host of Check Please! Bay Area and her newest show Taste This.  Attendees also voted on their favorite appetizer from among the four finalists.  Taking home the popular vote, or the "Pop Award," was Diane Williams of Auburn, California, for her Triple "B" Won Tons with Beef, Blue Cheese and Bacon.
All recipes from the 2016 finalists are available for download from the Glorious Bites website: www.gloriousbites.com