Yep, you guessed it.  I have won this prestigious honor again for 2016, third year running!  HUGE thank you to all of you that took time to vote for me, it is ever so much appreciated.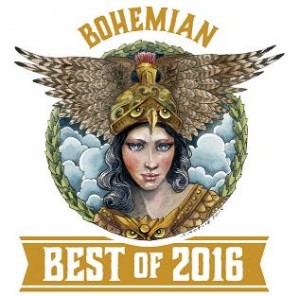 Sorry I had to miss the celebration as well, hosted by my good friend Daedalus Howell at the Flamingo in Santa Rosa on Friday night.  I was kinda busy working Flavor! Napa Valley as Wine Director (hey, Best Somms gotta work!), which was an incredibly fulfilling experience.
Peruse and congratulate the other Bohemian Winners of 2016 – and don't forget to vote again in the fall!
THANK YOU!!!!!!!!