Have a hankering for some robust Rhone inspired local wines?  From aromatic white wines and elegant red blends, to bold and spicy vineyard designates, taste and discover why many talented winemakers in Napa Valley are working with grape varietals that were originally made famous in the Rhone Valley of France and other special regions around the globe at this amazing wine class and tasting!
Exploring the Rhone Zone
The Rudd Center at The Culinary Institute
of America Greystone, St. Helena
Saturday, March 19 / 3:00pm – 4:30pm
Get your tickets!
Moderated by Esther Mobley, Wine Writer, San Francisco Chronicle and joined by an amazing panel;  Carole Meredith, Proprietor/Co-Founder, Lagier Meredith Vineyard, David Miner, Proprietor, Miner Family Winery, Ashley Hepworth, Winemaker, Joseph Phelps Vineyards, Gillian Balance, Master Sommelier, Stags Leap Winery/Treasury Wine Estates and Jeff Cohn, Winemaker/Proprietor, Jeff Cohn Cellars.
Featured Wines!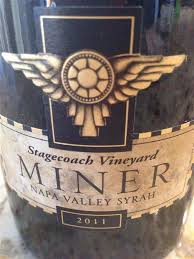 Jeff Cohn Cellars 2013 Viognier, 2 Guys/2 Barrels, Stagecoach Vineyard, Atlas Peak
Joseph Phelps 2012 Syrah, Larry Hyde & Sons Vineyard, Carneros
Lagier Meredith 2003 Syrah, Estate Grown, Mount Veeder
Miner Family 2011 Syrah, Stagecoach Vineyard, Napa Valley
Stags Leap 2012 Petite Sirah, Ne Cede Malis, Estate Grown, Stags Leap District
Yum!  Christopher