This week Chuck Williams passed away at 100 years old, just one year after his flagship Williams-Sonoma store returned to it's original home on Broadway in Sonoma.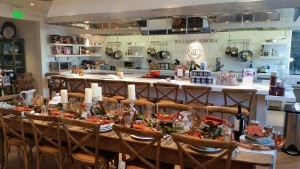 I was fortunate enough to attend that store opening celebration last autumn and published this brief article in Napa Sonoma Magazine: You can read about it at No Place Like Home and then peruse a few photos on my Pinterest page.  More will be added soon.
Wishing Chuck a peaceful rest.