Napa Valley's cult-favorite-whole-animal-wood-fired-outdoor feast, brought to you by Cochon 555'S Heritage Fire, features 3000 pounds of fire kissed meat at Charles Krug Winery in St. Helena this Sunday August 2nd, 3pm– 7pm.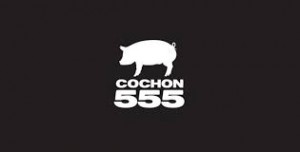 Join me and the
Nerd Stalker
for this one! The goal of the events produced by the team at
Cochon 555
are to promote honest food artisans, celebrate family farms, and create culinary awareness for those hard working people responsibly raising heritage species. The events tilt the scales in favor of the farms and the relationship with the emerging chef community constantly struggling with paying premium food prices when the decision is made to serve their guests safer, flavorful food raised locally.
*Tickets available at COCHON 555*
A portion of the ticket proceeds will benefit St. Helena Farmers Market and the American Institute of Wine & Food. A group of celebrated butchers will host a Pop-Up Butcher Shop presented by Williams-Sonoma where 100% of the proceeds will benefit the students of the Culinary Institute of America at Greystone.