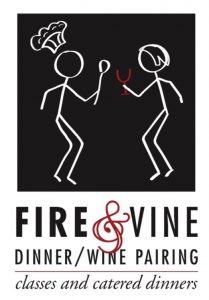 Bring an epicurean delight into your home with the expertise of Fire & Vine:  A personal food and wine experience.  Sonoma county locals Chef Pat Langst and Sommelier Christopher Sawyer are partners in this exclusive opportunity.
Host a group of up to 10 people in your home, with a specially crafted dinner from the delicious multi-course seasonal menu options of Chef Pat.  Christopher will partner perfect complementary wines to accentuate your tasting experience.
Please inquire through wine@sawyersomm.com
for more details or to schedule your personal feast!
Locally sourced ingredients. Vegetarian and Gluten-Free options.
Some special diets can be accommodated.