My Feast It Forward classes are on a winter sabbatical:  Check back in 2019 for my updated schedule!  Here is the list of past classes to peruse until then.
Somm Sessions: 3rd Saturdays/10:30 to 12pm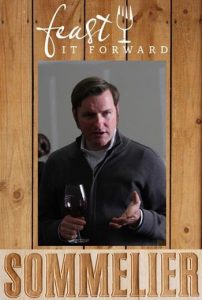 Appellation Series
Aug 18 –Tasting Two Sides of the Mayacamas Mountains with Aiken Wines of Napa Valley & B. Wise Vineyards of Sonoma Valley
Vintners, Vintages & Varietals Series:
Sept 15– GIBBS Napa Valley & COHO Wines
Trending Now! Series:
Oct 20– Visit FEASTstock for mini-Somm Sessions!
Be sure to check back later for the 2019 schedule!
Cheers, Christopher